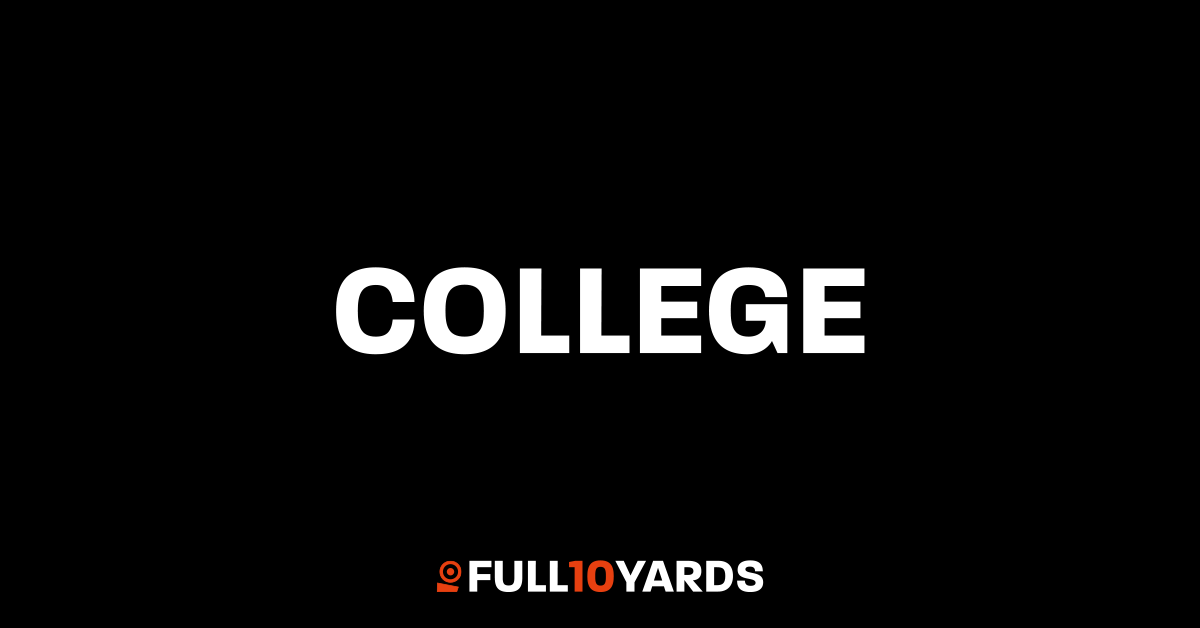 College football is back in full force, it is just week 1 and we already have an early contender for game of the year. Entering today, Appalachian State was the favorite against the Tar Heels who came into Boone with an already battered roster. Wide Receiver Josh Downs was seen on the sideline before the game in street clothes, making it clear that he would not be suiting up today. Fans would soon learn that would not be enough to slow down this North Carolina offense as they then went on to score 63 points, but this is just the tip of the iceberg for what happened today in Boone. 
Early on it was clear as day that this North Carolina defense was left behind in Chapel Hill. Falling to a quick 21-7 deficit, it seemed as if Appalachian State came prepared. That lead would be short lived as the Tar Heels would then go on to put up 34 points unanswered and it seemed like that would be all she wrote for today. Not quite, the Mountaineers would begin to bring themselves back into and would end up scoring a whopping 40 points in the fourth quarter alone. It seemed as if they had UNC right where they wanted them as they decided to go for two against a pitiful defense. It would go as a failed attempt which would put the game at 56-55 in favor of the Tar Heels. Then what happens next is potentially the most boneheaded moment of the whole game in which Bryson Nesbit returns the onside kick for six, leaving time on the clock and leaving the door open for the 'Neers to tie it back up. Chase Brice would then lead another quick drive in under thirty seconds and put them in a position to tie up the game once more and potentially send it to overtime. Another failed two point attempt to call game in Boone, but not after what would be a wild sequence of events. 
So what is there to learn from what felt like a game that may last an eternity?
After endless scoring and many moments that would leave you questioning everything you thought you knew about the sport. For starters, this North Carolina team has a lot of questions on the defensive side of the ball. Gene Chizik, who had coached under Brown in Texas, might be having some growing pains to get reacclimated to the coaching position. Chizik who hasn't coached since 2016 has been given the task to turn around an abysmal North Carolina defense, and so far it is proving to not be an easy one. Allowing 61 points to a non Power-5 team is just not a great feat and should be a concern for North Carolina fans everywhere. Another take away that should be concerning for this defensive unit is the fact that they did not have a stop on third down until after the halfway point in the second quarter. That secondary has some major questions as well, which is a huge let down since that is a position the North Carolina has really hit the hardest with many talented names at the position. Though their lead cornerback Tony Grimes did not take the field today after dealing with an injury that he had suffered early in their first game against Florida A&M. Let's hit on some bright spots though, for both sides.
Drake Maye showed out in his second start for North Carolina, showing off his ability to stand in the pocket and make some tough throws. Throughout the game he stood in a collapsing pocket and made some excellent throws, while also showing off his mobility and scoring his first rushing touchdown of his career. To celebrate he found former UNC quarterback Sam Howell, who dealt with a similar situation as Drake Maye all last season having no defense and no offensive line to help.
Maye finished the day with 352 passing yards with a 70% completion percentage and 5 total TDs.
Now onto Appalachian State, who might have lost the game but are the real winners for today. A name who deserves some love is running back Nate Noel who punched in not one, but two touchdowns on the ground today and showed out for 116 yards on 14 carries. He easily was the best running back out there today and made a big-time play early on when he took a run up the middle and broke free for a 52 yard touchdown giving Appalachian State an early 7-0 lead.
Finally, all eyes were on Drake Maye, the redshirt freshman who transferred from Alabama not too long ago and has seemed to take the ACC by storm. Let's not forget to tip the cap to Chase Brice, who had a game full of ups and downs, but at the end of the day tore up this Tar Heel secondary. The Mountaineers quarterback threw for 363 yards, 6 TDs, and finished the day with a 69% completion percentage. The quarterback also had 35 yards on the ground, but came up short on the scramble to tie the game in the final seconds. At the end of the day it was an excellent quarterback battle that took place in Boone and will be one that fans can't help but look back and smile about later on into the year. College football is back and boy does it feel good.