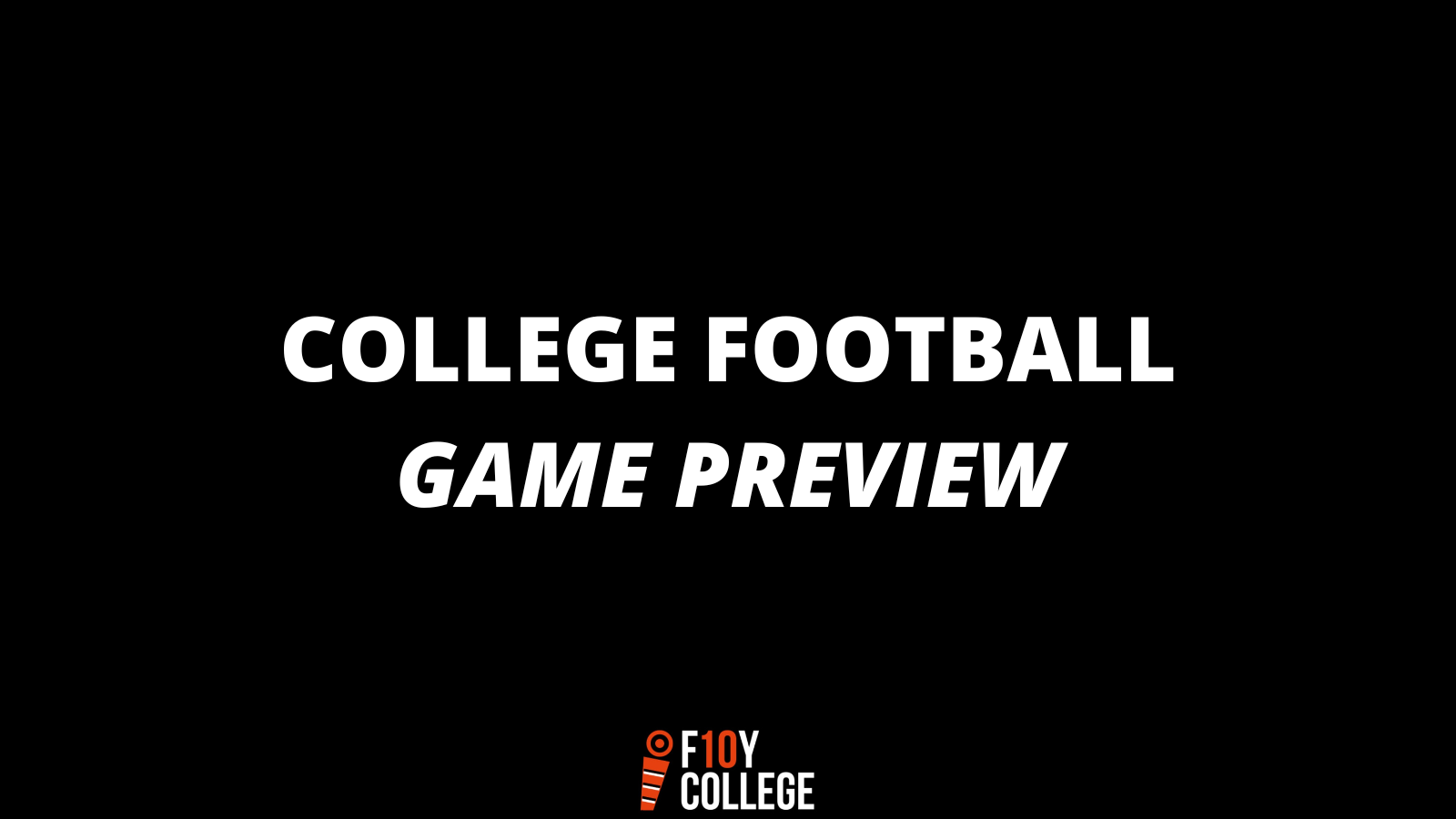 After a weekend of football that more than wet the appetite, it feels like the real fixtures are here as we approach week one.
Later this week you'll be able to read a wider preview of some of the key games, but after Will previewed Georgia's matchup with Oregon it felt necessary to preview the Backyard Brawl as well.
For those wondering, the game gets its name given the proximity of the two schools, Morgantown sits a mere 70 miles from Pittsburgh and the Panthers' campus. It's the American equivalent of a local derby, and there's certainly no love lost between the fanbases.
West Virginia will be looking to continue their recent (well 2009-2011) series dominance, they're on a three game win streak against the Panthers and they're 7-3 over the last 10 games. Coming into 2022 they've also got a new QB and a new Offensive Coordinator in JT Daniels and Graham Harrell. At USC Harrell embraced an air raid scheme that played to his tendency to throw the ball all over the park, however he failed to complement that with an effective running game – putting the pressure on an often beleaguered QB. That scheme may become even more aggressive this season, and it's not a stretch to see the Mountaineers embracing the spread offense.
If Harrell's offense is going to succeed on Thursday night it'll be because of the play of Daniels. The big-armed transfer is now on his third team, never quite sticking long enough to become the star his talent has teased. His supporting cast is strong, with the highly touted Kaden Prather accompanying established receivers Sam James and Bryce Ford-Wheaton in an explosive position room. Look for the deep ball to be mixed in early and often if WVU's offensive line can contain an impressive Pitt defensive front.
The Mountaineers defense ranked a respectable 37th in the nation in 2021, whilst not stacked with big draft prospects there are still a number of standout players. Dante Stills is the catalyst up front, he should combine with Taijh Alston to cause trouble for Pitt's offensive line and Kedon Slovis. In the secondary Charles Woods is the mainstay, using his experience and impressive playmaking ability to make things difficult for opposition QBs, he'll be relied on to limit Jared Wayne and co.
Pitt are heavily favoured to win on Thursday and the level of talent and experience across their roster is seemingly greater than the Mountaineers. Defensively, they should pose issues for a shaky WVU offensive line – particularly in the form of Habakkuk Baldonado, the 6'5" Italian pass rusher that was dominant in 2021. If the ball makes its way past the defensive line, then an imposing secondary is supplemented by one of the best linebacking corps in the ACC. Daniels will need to be at his best to put points on the board.
The question mark, and it is a pretty big question mark, for the Panthers this year is just how good Kedon Slovis actually is. At USC he flashed brilliance in his first season, but then poor decision making and injuries hampered his development, eventually leading to his transfer. If he can form a connection with the aforementioned Wayne, as well as Jaden Bradley and Konata Mumpfield, then there's every possibility that draft scouts will start to take an interest again. Israel Abanikanda is a relative unknown in the backfield, but Slovis will be hoping he provides better support on the ground than some of his former USC teammates.
The bookies have Pitt 7.5 point favourites for this one. That does feel about right, but the script could easily flip depending on how Daniels comes out of the blocks in Harrell's offense. Either way, it should be a great game to get week one underway.
By Andy Moore – @ajmoore21