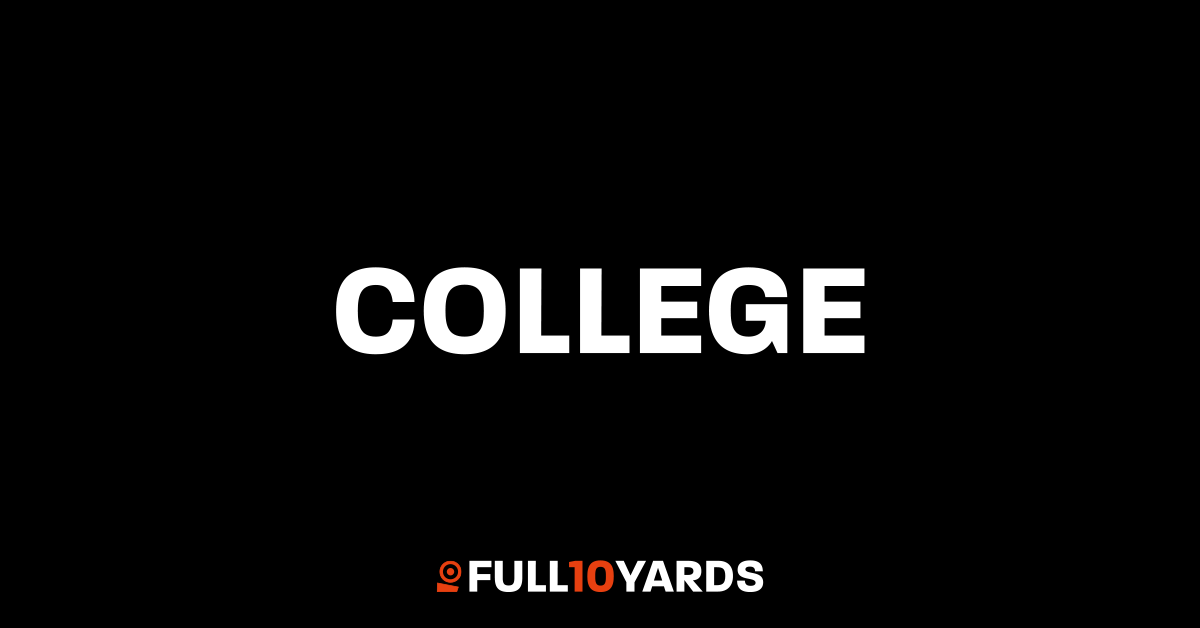 A heartbreaking blocked extra point probably isn't the way Brian Kelly envisioned losing his first game at LSU. Credit where credit is due though, Florida State played an amazing game led by their star QB and an amazing haul of transfers who showed out in a big way in a big game. 
Jordan Travis is the Florida man:
In the words of Andy Moore (@AJMoore21 on Twitter) "I told you so".
I was sceptical of Jordan Travis coming into this game, even with my apprehension regarding LSU's somewhat shaky secondary, he proved me wrong though and put the rest of college football on notice with an incredible performance that should have the rest of the ACC worried.
With that said the stat line of 260 yards and 2 touchdowns doesn't really show how good he was all night. With LSU's elite defensive front coming after him on every play Travis kept cool making plays with his arms and legs. He found Ontaria Wilson in the endzone twice, once with a beautiful flea flicker that left the LSU defence with their hands in their pockets and again when Wilson hauled in a one handed grab for one of the most impressive catches of the week.
Johnny Wilson and Myach Pittman also made their presence felt; seemingly unguardable for a majority of the contest and to round off the Seminoles attack, running back Treshaun Ward was also harder to bring down than Derrick Henry as he went up against one of the best defensive lines in college football.
Florida State's defence was also solid, not allowing LSU to get into a rhythm until late with Albany transfer Jarred Verse blowing past the LSU offensive line on almost every play. Verse racked up two sacks, three tackles and enough pressure to suffocate any signal caller out there.
Tatum Bethune and Renardo Green seemed to be everywhere as well, wrapping up LSU players left, right and centre ensuring finding the endzone was almost impossible for the Tigers.
The All-American underachiever, Kayshon Boutte:
With 2 catches for 20 yards Kayshon Boutte very much disappointed last night especially as he's the best receiver in college football (in my humble opinion). Boutte looked bothered and lethargic all night but is poised for a big bounceback as the Tigers face southern next week, probably just needed to shake the cobwebs off.
Jayden Daniel's looked shaky early behind a bad line, bad snaps and some bad reads. He managed to bounce back as the game progressed becoming the second LSU QB to pass for 200+ yards and rush for 100+ yards in a single game. Daniels found Jaray Jenksins twice for the end zone while hitting Mason Taylor, Brian Thomas Jr. and Malik Nabers as he moved down field. Nabers suffered the wrath of the LSU fan base this morning as his 2 dropped punts allowed FSU to get two scoring opportunities inside the 10 one of which was turned into points.
The LSU defence went exactly as expected, a shaky secondary exploited by a star QB when they should've been picking up slack from the offensive line that lost Maason Smith early to an injury and Ali Gaye to one of the most reckless plays I've seen from a player in a while. Despite his early trip to the medical tent BJ Ojulari looked solid all game with freshman Harold Perkins getting stuck in early and Senior safety Jay Ward showing his understanding of the defence and leadership skills as he helped control the defence from the secondary early on trying to pick up the slack left by his corners throughout the game.
Oh and LSU's kicker struggled, punter looked good though…
A disappointing outing for the new look Tigers but an absolutely stellar performance from FSU, a team I will very much look forward to seeing in the coming weeks. An ACC championship should be their goal now.
---
For more follow me on YouTube and twitter @KieranHorneCFB