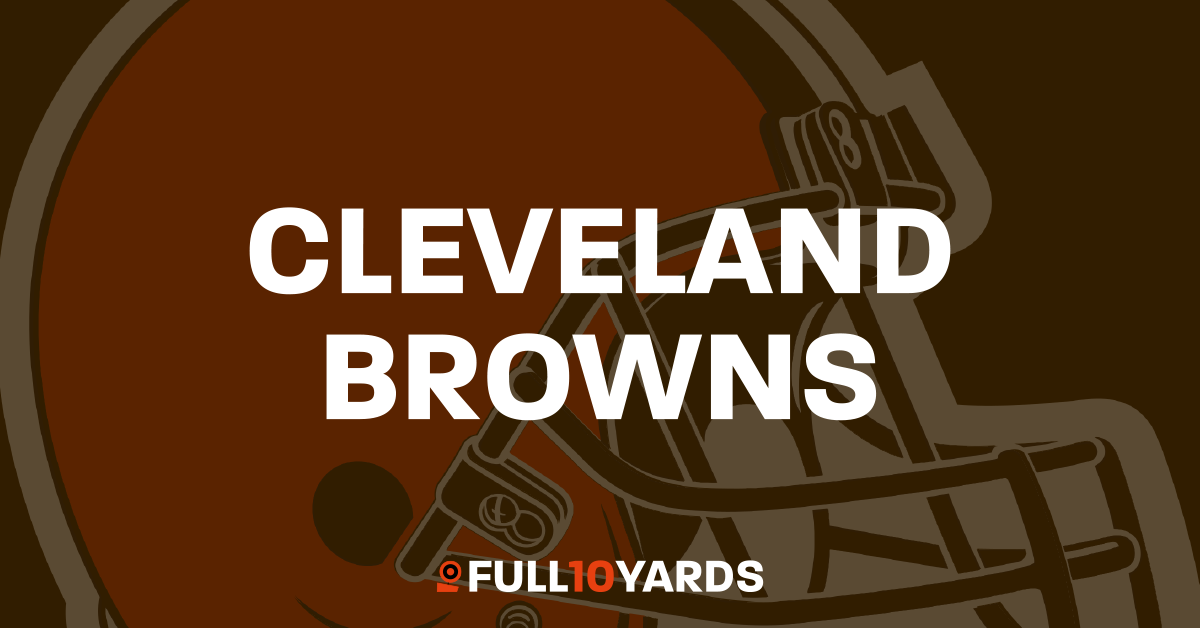 On Monday morning, Sue L. Robinson, the former federal judge independently appointed to rule on Deshaun Watson's long-outstanding player conduct case ruled that he is to miss the first six games of the NFL season.
At the point of writing this, there has been no word on an appeal from the NFL, and the NFLPA as well as Deshaun Watson outlined that they would not appeal the decision yesterday prior to the judgment being revealed.
No matter the ruling, it was always going to be one that split opinion. There are those who will pledge 'innocent until proven guilty' and now point to two juries and an independently appointed judge and consider the matter closed after massive scrutiny.
There are those who see there is no smoke without fire, especially as much smoke as 25 members of a class-action suit with their own stories, as well as another 25 or so who stepped forward but for one reason or another wasn't part of the class action suit with their own stories, and will point to the fact that innocence beyond doubt or that missing six games in the highest-paid professional sports league in the world is justice when proof as a qualifier of guilt when it's incredibly unlikely to obtain.
With the case being so high-profile and long-ranging as it's waged over the past year and a half or so, there are a number of things to consider here when looking at the judgment through different lenses. Here's six things we can take from the decision and Sue Robinson's 16-page decision summary:
1. The judgment finds that Deshaun Watson sexually assaulted at least four masseuses in the eyes of the NFL
In the eyes of the Disciplinary Officer Sue L. Robinson, the League was able to meet the burden of proof via preponderance that Deshaun Watson committed non-violent sexual assault by means of its definition in the players conduct, namely "unwanted sexual contact with another person" through a series of undisputed facts.
Sue Robinson found the circumstantial evidence of insisting to use a medium/small towel (or a Gatorade towel) increased exposure, and asking therapists to focus on areas that not uncommonly triggered erections made the prospect of sexual touching more likely. She judged that as the therapists didn't return for future messages it was clear to all that the touching was unwanted.
It was also noted that Watson's complete denial of even trivial aspects, such as ever getting an erection even during massaging areas where getting an erection would not be uncommon, led to the consideration of the evidence that may not in itself be seen as wrongful in isolation.
Watson was also found to have violated conduct in two other areas. Namely that he acted in a way that posed a genuine danger to the safety and well-being of another person, and putting the NFL into disrepute.
This is why Watson and his team believe there should be no games in a suspension, as to suspend him is to assign guilt of sexual conduct at least in the eyes of the league's conduct policies.
There is also contention about the classification of non-violent sexual assault as the definition seems to be defined from the same classification as violent conduct i.e. domestic violence. Many detractors will note that all sexual assault is violent conduct. However, in line with the policy – this was deemed to be an uncontested point.
2. Watson's future conduct remains a concern
Take from this what you will, but a further point to the one about a lack of exoneration is that the judge deemed it necessary to bake in a restriction that all massage therapy is to be conducted by club staff.
At many points in the decision document, we see the mention of a pattern of egregious behaviour and in fact a particular quote in the conclusion says that the 'pattern of conduct is more egregious than any before reviewed by the NFL'.
Even if it could be considered almost a given to showcase 'next steps' and guaranteeing progress in terms of a players conduct, it is clear that there are concerns about his future conduct and of egregious patterns continuing.
3. The NFL's past leniency costs them here and that needs to change
Recently, Calvin Ridley was suspended for a whole season for placing a bet on an NFL game, while De'Andre Hopkins was given the same six-week ban for violating the PED protocols. When you add into this that over at Major League Baseball Trevor Bauer was given a two-year ban under the MLB's domestic violence protocol, it makes for a question of standards and precedents that the NFL sets itself.
However, in this judgment Sue L. Robinson outlines that it is because of the NFL's previous suspensions for domestic or gendered violence and sexual acts has been 6 games, and the minimum 6-game suspension is only outlined for violent conduct. It was uncontested that Watson did not engage in violent sexual assault.
Robinson found it important to impose the 'most significant punishment ever imposed on an NFL player for allegations of non-violent sexual conduct' due to Watson's egregious pattern of conduct. She felt it was the maximum that could be handed down as, in her role as Disciplinary Officer, she has to find a 'fair' and 'consistent' punishment in line with similarly situated players.
In other words, the NFL should look at the conduct policy before any future cases arise and beef up the potential games and fines to be incurred and have it codified, as there was no case law or indication of anything from 6 games onwards for non-violent misconduct.
There will be more than valid calls for Roger Goodell to dismiss the notion of fairness in this instance (again, from an employment policy perspective) and pass down a harsher sentence to act as a deterrent and future signpost for offenders of the policy in the future. As to whether that would be deemed as valid in this instance with or without a stretched out legal battle with Watson and the NFLPA is something to consider also.
4. Watson stands to lose very little from this
With the Browns contract starting low and building its cap-hit later in the contract, Watson's outlay for the suspension stands to be just $333,333.
Questions will no doubt be raised at the Browns front office as to whether or not they structured the contract that way. However, the argument can also be made that other 'superstar' contracts negotiated by the team are pushing the larger sums down the road. It simply seems too convenient in this case when the numbers are presented.
What's more, sports-washing is a very powerful thing. Moments after the judgment was passed down, several Browns fans were cheered Watson as he came out onto the training field. The League has created an environment where offenders of various conduct categories are celebrated, and we see their misconduct forgotten about amongst fans so long as they ball out.
5. The Browns stand to lose little from this, too
When looking at this purely from a sporting perspective, as many imagine those in the Browns front office have been doing since March, the Browns are viewing the trade with optimism that it could prove effective in creating a play-off window as early as this January.
The question of 'but at what cost?' will be one to wrestle with for many, but when looking at it on paper, a six-game suspension is probably the top-end of what the Browns would find palatable from a sporting aspect. Watson will be out for the following games:
Week 1 at Carolina
Week 2 v Jets
Week 3 v Steelers
Week 4 at Atlanta
Week 5 v Chargers
Week 6 v Patriots
Before then returning to face the Ravens on the road and the Bengals on a halloween Monday Night Football. The schedule was almost made for his return as well and negate the impact of a suspension. If you believe in such conspiracies of course(!)
To face losing teams from last year in 4 of 6, and in both road games means that the Browns will feel they've a serviceable chance in the first third of the season in handling Watson's absence at .500 or better.
All this while his contract is also at its lowest point.
6. This isn't the end of it
As Sue L. Robinson found misconduct and gave a suspension, the NFL still has an opportunity to give Watson more disciplinary action via. appeal.
From what we've seen from sources around the NFL, the League did push for a minimum of a year as well as a fine, and stuck to their guns during 'settlement negotiations' on a suspension whilst Sue L. Robinson was coming to her decision.
The League has until 9am Thursday to submit an appeal directly to Roger Goodell, the NFL commissioner, who would then give the final decision.
An appeal might not be forthcoming, mind.
This is the first major incident to be trialled using the new player misconduct procedure outlined in the latest collective bargaining agreement. As such, the optics behind the League approaching the commissioner to overturn an independently appointed judge at the first time of asking would be damaging to the always-fractured relationship between the League and their Players' Association.
You can read Sue L. Robinson's judgment by clicking here.
Believeland Brits Podcast focused on the Watson verdict in their latest episode which you can listen to on your favoured podcast provider by going to its linktree: linktr.ee/believelandbrits
Our 2022 NFL Season Guide is now available to pre-order. With over 160 pages packed with previews, reviews and opinions from fans across the league and the UK, this is the comprehensive NFL UK fan guide written by NFL UK fans. Log on to www.full10yards.co.uk/guides/ and enter code FULL10 for 10% off your copy today.