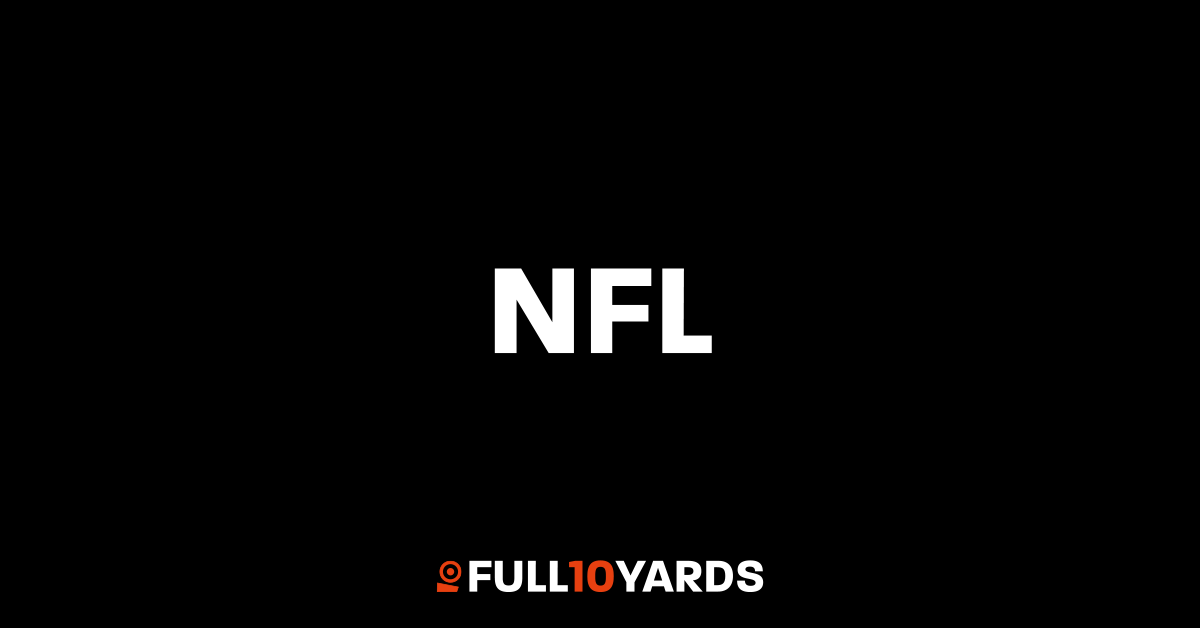 We're in Week 8 of the NFL season and it's also Halloween weekend. So that feels as good a time as any to take stock and assess how everyone's doing. Who's scaring the living daylights out of the opposition? Who is spooking us out with their unexpected success? Who's full of tricks and treats? For a bit of fun, I'm seeing which costume some of our favourite players and coaches should be dressing up in this weekend…

WEREWOLF – Carson Wentz
On a normal Sunday afternoon, one particular quarterback is a mild-mannered individual and doesn't really get – or deserve – much of our attention. But at night, under the bright lights of a primetime night game, he's a man possessed, a beast howling at the full moon. And I'm talking about Washington's Carson Wentz.
Wentz's all-round stats are fairly middle of the road so far. After six games, he's 18th in passing yards and 9th in touchdown passes, and he has thrown the fourth-most interceptions. But back in Week 6, on Thursday Night Football, the Commanders beat the Chicago Bears 12-7. As the score suggests, it was an absolute dog of a game and Wentz only mustered 12 of 22 for a measly 99 yards. However, don't let that take away from the fact that the victory took Wentz's record on TNF to 7-0: that's the best Thursday night stats across any career in NFL history!
His previous six Ws all came while at Philadelphia, with whom he beat the Giants (x3), Jets, Panthers and Packers – averaging over 240 yards and boasting an impressive 15:2 touchdown to interception ratio. So Carson Wentz is the GOAT (of Thursday Night Football). Barking.
WIZARD – Joe Burrow
The Cincinnati offense got off to a slow start this year, dropping to 0-2 with an all-new O-line that needed time to gel and a quarterback recovering from an urgent off-season appendectomy. But the 4-3 Bengals have taken four wins from the last five, and are now starting to look more like last year's model than the less-impressive 2019 and 2020 editions.
The latest two-game spell, in which they scored 65 points against the Saints and Falcons, has seen Burrow in magical form, going 62 of 79 (78.4%) for 781 yards, six passing touchdowns and two rushing scores. Four of those passing TDs went for over 30 yards, with two going for 60.
Like a professor at Hogwarts, one flick of Burrow's wand seems to make amazing things happen at the moment, so let's see what sorcery he can provide against divisional rivals Cleveland on Monday's Halloween Night special. He could conjure up another high-scoring win or it could all go up in a big cloud of smoke now that Ja'Marr Chase is out with a fractured hip.
ZOMBIE – Nathaniel Hackett
Poor old Nathaniel. Everyone has such high hopes for Denver this year, with their high-octane attack being rounded out with the arrival of Seattle QB Russell Wilson in a blockbuster trade. But things have not gone well and, at the time of writing, there's a real chance they could fall to 2-6 with a loss to the Jaguars at Wembley today.
Hackett is an offensively minded coach, having been an OC at Green Bay, Buffalo and today's opponents Jacksonville, yet his offense has spluttered and fizzled. He's taken stick for bad clock management (I wonder if he remembered to change his clocks last night) and his team rank dead last in points scored per game.
Broncos GM George Paton publicly gave his "100% support" a few days ago but more worryingly, CEO Greg Penner stopped short of guaranteeing the under-fire first-time HC will see the season out. Unless things turn round dramatically, Hackett feels like a dead man walking.
GHOST – Micah Parsons
If you're an opposing HC or OC, the last thing you want to see is Micah Parsons appearing out of nowhere to take your QB down. The Dallas Cowboy won Defensive Rookie of the Year in 2021 and earned First-Team All-Pro and Pro Bowl honors. His speed and strength helped him tally 13 sacks, 30 QB hits, 20 TFLs, three forced fumbles and three passes defended last years, and he's already on pace to improve all those marks this year, with eight sacks, 14 QB hits, nine TFLs, two forced fumbles and two passes defended in just seven games. The guy's a banshee.
His positional versality means that Parsons has a spooky habit of ghosting in undetected. This weekend, the interior linebacker goes in search of Bears rockslinger Justin Fields, the most-sacked QB in the league (27 in seven games). I have a feeling Fields will be haunted by Parsons all night.
DR FRANKENSTEIN – Brian Daboll
There's no doubt that Brian Daboll, the first-year Head Coach of the New York Giants, has had a monster start to the season. After the departures of GM Dave Gettleman and HC Joe Judge, it seemed like the former Bills OC was inheriting a bit of a mess. And yet he's managed to take all the disparate components that were lying about and cobble them into a 6-1 team, their best start in 13 years. Other than Saquon Barkley, the cast is hardly stellar – Daniel Jones, Sterling Sheppard, Darius Slayton, Richie James, Daniel Bellinger – and yet he's made the whole noticeably greater than the sum of its parts
Admittedly, he didn't have to do much to be an improvement on Judge, but it appears his communication and relationship-building skills lie at the heart of the team's transformation. Remember, this franchise went 4-13 last year, their fifth straight season with double-digit losses, and finished dead last in the NFC East.
With four 4th-quarter comebacks under his belt already, he's definitely given this corpse of a franchise a jolt. No wonder he's second favourite in the Coach of the Year stakes, just behind the (unbeaten) Eagles' Nick Sirianni.