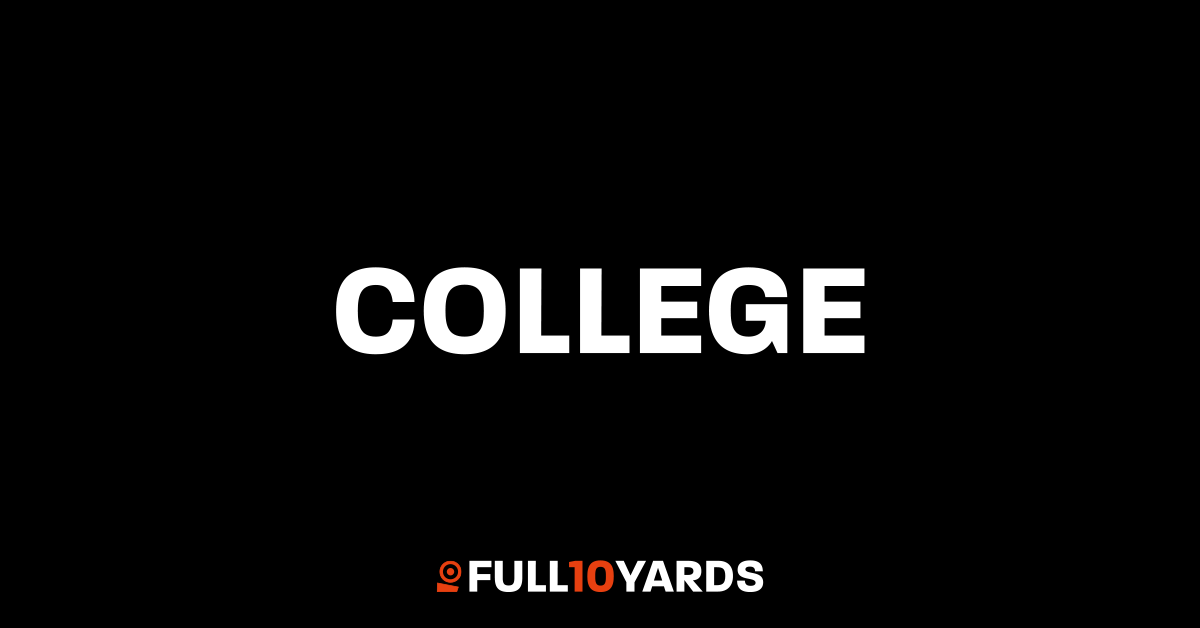 Embed from Getty Images
College football is back, and so is our weekly look at who the biggest winners and losers of the weekend's action were.
WINNERS
Ryan Hilinski
In a battle between two transfer QBs, many would have favoured Nebraska's Casey Thompson to be the more impressive prospect against Northwestern's Ryan Hilinski. For long periods of the first half that may have been the correct opinion as Thompson spread the ball around early and often.
However, it was Hilinski who ended up driving his team to their first win of the season with some consistent and accurate play. The backstory of the former South Carolina signal caller is beset with challenges. In the year prior to his collegiate career he was dealt a devastating blow as his older brother took his own life. Despite this, Hilinski was named the starter for his freshman season with the Gamecocks, before losing that role the following season.
Now, with less perceived pressure outside of the SEC and a season under his belt in Evanston, the California native has every chance of succeeding with the Wildcats.
Chase Brown
The University of Illinois doesn't produce a lot of NFL talent, since 2019 only five players have been drafted after plying their trade at Memorial Stadium. Chase Brown is looking to buck the trend and become the next player on that list with a huge season for the Fighting Illini.
After one game it is certainly looking good for him. Against an average Wyoming side, Brown put up 151 yards and two scores on the ground, adding 16 yards and a touchdown through the air. It certainly looks like Brett Bielma will turn to Brown to be the difference maker after using him in a job-share role last season.
Games against Indiana and Virginia will give the Canadian the chance to showcase his talent against higher quality opposition over the next two weeks.
FSU's RB Room
With the exception of the Nebraska-Northwestern game, the week 0 slate didn't really throw up many close games. What it did offer was some of the better teams the chance to give their depth players some snaps.
FSU have always produced good players in the rushing department and with Jashaun Corbin leaving for the NFL, the starting gig appeared up for grabs. Mike Norvell will be presented with a good problem going into next weekend's matchup with LSU as three Noles' backs went for more than 100 yards on Saturday.
Treshaun Ward got the start, turning 14 carries into 127 yards and two scores, with power back Trey Benson and Lawrence Toafili each topping reaching triple figures and adding a score apiece. It may only have been Duquesne, but there's some positive signs for the Seminoles ahead of their visit to New Orleans.
LOSERS
Scott Frost
Saturday's defeat means that Nebrasksa have now lost 21 games by less than one score under Scott Frost. It's hard not to feel a bit sorry for Frost given how different the outlook would be for him if even ten of those games had gone the other way.
However, that sympathy falls away given the proud boast that the Nebraska coaching staff had worked their offensive line so hard that they were vomiting multiple times a day. Maybe, given the outcome of Saturday's game, Frost and his coaching staff should work on both their decision making and the mentality of their team.
After starting the second half strongly, Frost opted to go for an onside kick to keep the ball in Casey Thompson's hands. The plan failed, Northwestern got the ball back and from there the momentum stayed with Ryan Hilinski and co.
Mike DiLiello
This one was not so much for the all round performance, but unfortunately for Mike DiLiello he became the first player to go viral this season. The Austin Peay QB threw a bad interception and proceeded to give his all to track down the Western Kentucky CB. Sadly it got worse for DiLiello as he stumbled and fell down in stages as the CB jogged in for the score.
Wyoming's Passing Offense
It could be considered unfair to single out Wyoming for criticism, but given the small slate of games their offense is the third 'loser' this week. The Cowboys have produced some considerable talent over the years, including arguably the best QB in the NFL at present, Josh Allen.
However, it was a sorry showing for Craig Bohl's men on Saturday as they managed just 30 yards through the air in the 38-6 defeat to Illinois. Utah State transfer, Andrew Peasley, got his first start in Wyoming colours, but it was a sorry performance as he averaged 1.5 yards per attempt with just five completions on 20 throws going for 30 yards. He'll look to bounce back against Tulsa next week.
By Andy Moore – @ajmoore21