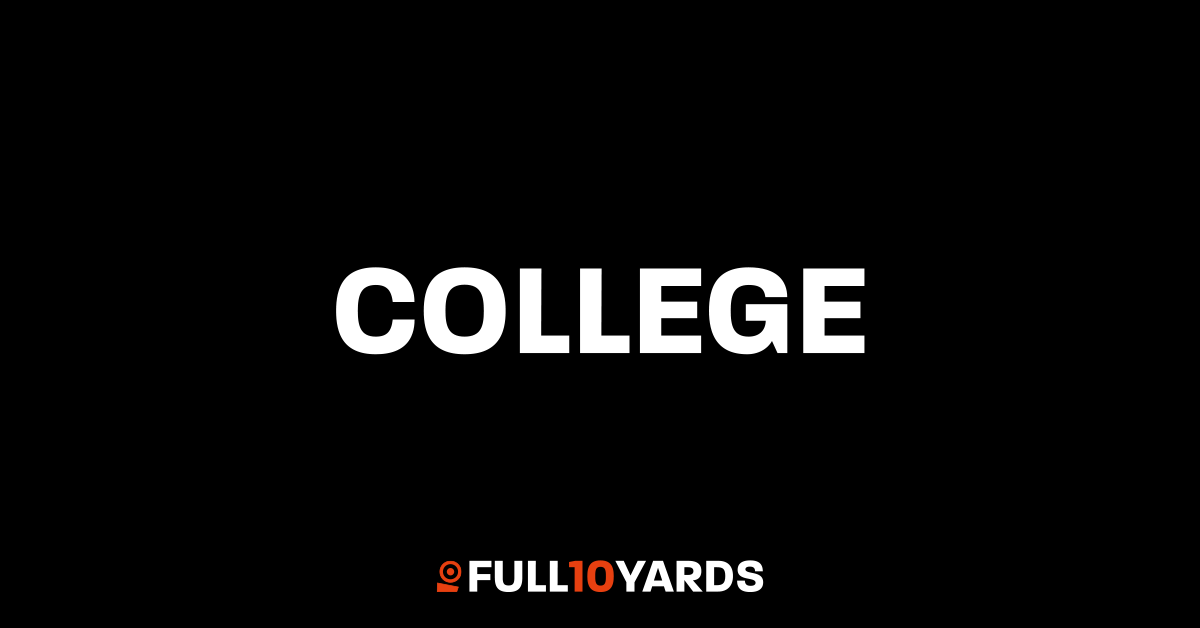 Welcome to the final instalment of our Power-5 All-Conference series! We have loved putting these articles together and making our picks, we hope that your appetite is sufficiently whetted for some football.
We will end things with the Pac-12 conference selections here with our man, Lee Wakefield making the picks. However, if you want to go back and have a look at the previous four articles in this series, check out the college section of the site here and have a browse. Don't forget to let us know what you think and have your say in the Twitter comments!
Here come the picks:
Here is how Lee has justified the selections that he's made;
We all know that the Pac-12 is firmly positioned as the fifth of the Power 5 conferences, however, I do feel like this team could mix it with the best in college football. Cam Rising will be a name on the lips of a lot of people come January and is about as talented of a passer that Utah have had, since Alex Smith almost 20 years ago.
The skill positions are packed with production and a good mixture of size profiles, with Rome Odunze and Benjamin Yurosek providing the size/speed profiles, with a pair of receivers who are both under 6′ (probably), who combined for over 3,000 yards last year in Jordan Addison and Jacob Cowling – Although both were outside of the conference last year with Addison in the ACC with Pittsburgh and Cowling in Conference-USA with UTEP.
Zach Charbonnet rounds out the weapons and he was an absolute revelation last year at UCLA, and he'll be looking to build upon this over the next season.
The offensive line has a lot of talent too, with the headliner being USC's Andrew Vorhees, who could be a first round pick when April rolls around. Outside of Vorhees, Washington Tackle, Jaxson Kirkland has a lot to prove over the next few months, but he has the talent to get it done, although he could probably benefit from an extra 10-15lbs of weight being put on. LaDarius Henderson will be a draft riser whereas Myles Hinton and Alex Forsyth are very solid and join a number of their team mates on my All-Conference team.
Defensively, I feel like there's star power at every level with Korey Foreman, Noah Sewell and Clark Phillips.
Foreman is the former #2 recruit in the 2021 class – He has athletic abilities that are off the charts and is already in possession of an NFL edge rushers' frame – He only registered 2.5 sacks as a Freshman but he is set up to have a more prominent role moving into 2022.
Noah Sewell is one of the better players in the conference as a whole and should be the heartbeat of the Ducks' defense this coming year. A player who can do it all, he's going to accumulate the tackles, shut down run plays in his sleep and if Oregon uses him to his full potential, he could be used as a weapon in the blitz games too. Sewell, much like his older Brother, should be a first round pick when he declares for the NFL Draft.
Finally in this rundown of the defensive stars, Clark Phillips is a top-5 corner prospect and will be a playmaker for a Utes team who I have down as the conference champion – I think he will be an elite nickel defender in the NFL but whilst I he playing in Salt Lake City he'll be an outside corner and a problem for quarterbacks throughout the conference.
Elsewhere on defense, don't forget my other edge defender, Zion Tupuola-Fetui, ZTF has recovered from an achilles tear but he returned before the end of last year and he'll be another player looking to kick on and show his full potential in 2022.
Thanks for reading this, we hope you enjoyed this and the rest of the series! Check back later today, as we are dropping part 2 of our writer's preseason takes! Part 1 can be found here.