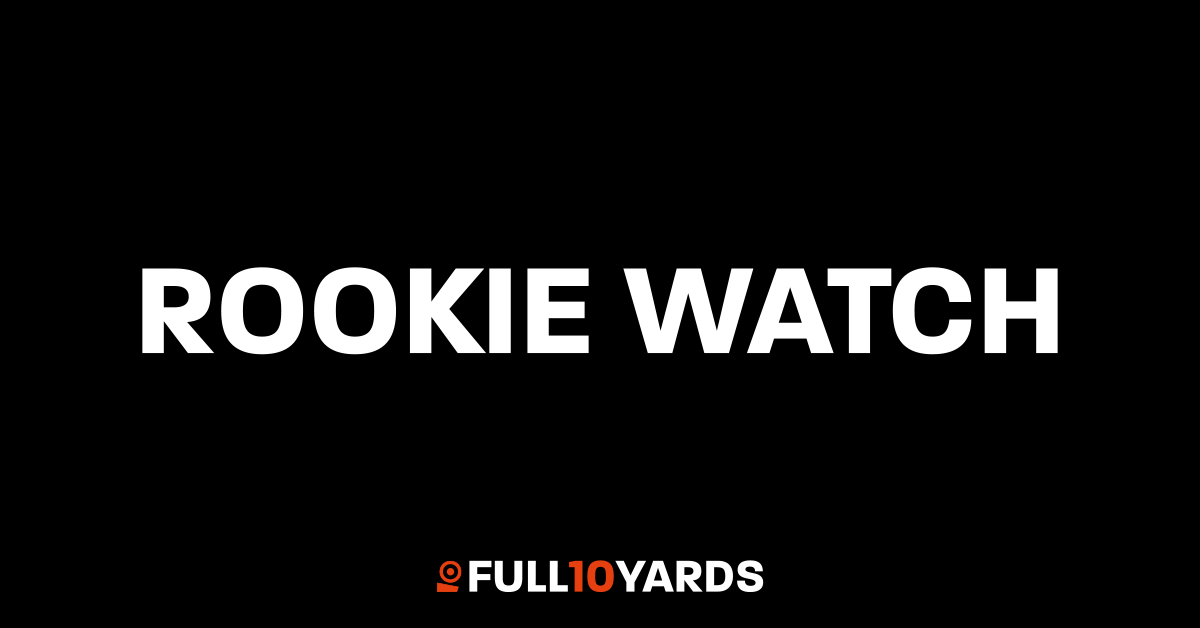 Another week in the books, and boy am I glad I extended this from three rookies to seven! These guys are setting records every week.
Let's look at my standout seven from Week 2.
Sam LaPorta, Tight End – Detroit Lions
It's a position with one of the hardest jumps from college to professional; however, no one told LaPorta as he set an NFL record last weekend. With his five receptions for 63 yards, Sam is now the first tight end in NFL history to have five or more receptions in the first two games of their career.
---
Marvin Mims Jr., Wide Receiver – Denver Broncos
Two catches were all it took for Mims Jr. to appear on this list. In the first half of the Broncos game against the Commanders, Mims had two targets, two receptions, 113 yards, and a touchdown. Unfortunately, though, he was unable to add to that as he wasn't targeted again for the rest of the game.
---
Puka Nacua, Wide Receiver – Los Angeles Rams
In Week 2, Nacua continued to make waves as he hauled in 15 catches for 147 yards. He has now set the record for most receptions for a single game by a rookie, as well as the record for most receptions by a rookie through their first two weeks with 25.
---
Ivan Pace Jr., Linebacker – Minnesota Vikings
Could the Vikings have found one of the steals of the draft? After an impressive start to his career, Pace was given the starting job this week, and he repaid his coaches with seven tackles and one sack. Amazingly, he also has the highest pass rush grade among all linebackers.
---
Bijan Robinson, Running Back – Atlanta Falcons
A second week in a row for Bijan on this list, and if he continues to play the way he's started, he might not leave. Robinson had 124 yards of rushing against the Packers, with the highlight being a 19-yard run early in the second quarter featuring a surplus of missed tackles.
---
John Michael Schmitz Jr., Center – New York Giants
After a tough start to the season, Schmitz bounced back immediately with a dominant performance, helping the Giants in their comeback win against the Arizona Cardinals. Schmitz played all 68 snaps in the game, allowing only one sack and posting positive grades in both run blocking and pass blocking.
---
C.J. Stroud, Quarterback – Houston Texans
The Texans might be 0-2 to start the season, but that's no fault of the young rookie. It was an outstanding performance against the Colts, as Stroud threw for 384 yards, two touchdowns, and no interceptions. He is currently the fourth-highest quarterback in passing yards with 626, despite being the most sacked quarterback across the first two weeks.