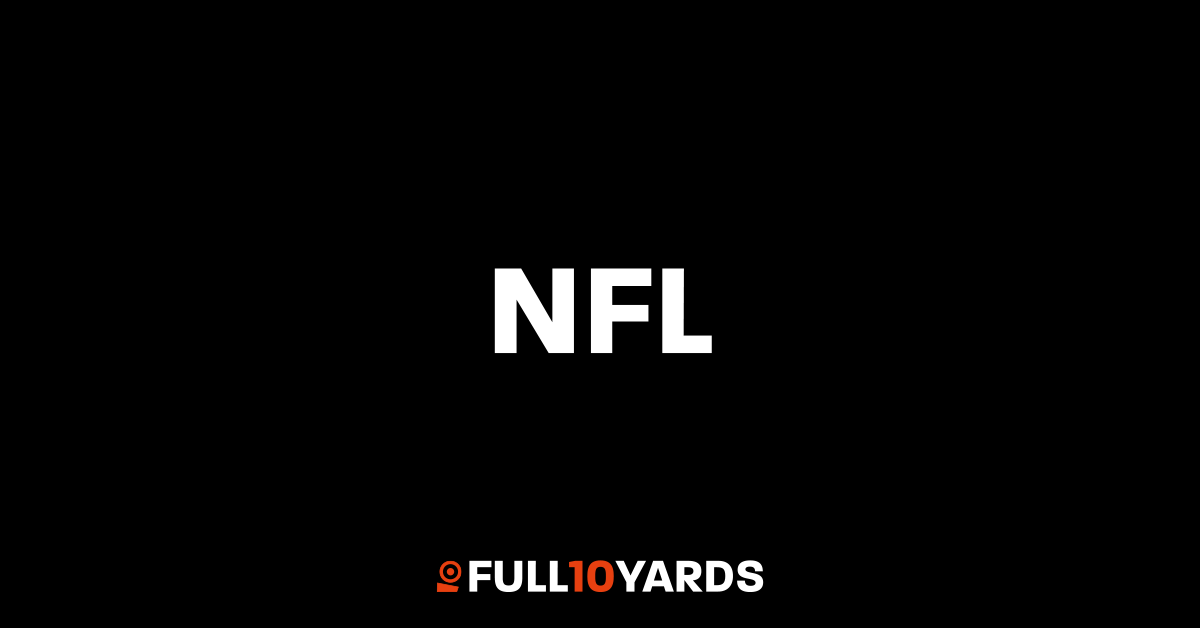 Well, that was Week 9 folks, which means we are already halfway through the regular season. Crazy, huh? Still, at least Shaun Blundell and Sean Tyler are here to pick six more things to mull over. With young quarterbacks, strong AFC North performances, the floundering 'Phins and a new era in Las Vegas catching the eye, let's just dive right in…
Schwartz plays another hit tune
It would have been music to the ears of Jim Schwartz and his Browns defense when the Arizona Cardinals decided to trade away Joshua Dobbs this week and start rookie Clayton Tune. The Browns defense has caused carnage for many a quarterback this season and Sunday was possibly their greatest hit yet.
Tune was involved in all three of the turnovers forced by the feasting Browns. Two were interceptions, one of which was brilliantly reeled in by an athletic leap from Denzel Ward, who is arguably having the best season of his career. The other turnover was a forced fumble recovered by Myles Garrett following a sack by interior defensive lineman Shelby Harris. The sack was one of seven on the day for the unit, which also added an additional 14 tackles for loss. When you consider that Arizona ran 45 plays on the day, that equates to 47% of them losing yardage.
It's not the first time we have looked at this Browns defense in this column but it continues at an incredible pace. The front four were that dominant yesterday that the blitz was only sent on 12% of plays. The Cardinals were held to just one of 12 third-down conversions as well as failing on their only fourth-down attempt. The deepest Arizona got into the Browns half was the 40-yard line and the play from that spot resulted in the Sione Takitaki interception.
The end result was just 58 yards of offense generated by the Cardinals, their lowest output in franchise history, and their first shutout since 2018. To put it into further context, the Browns managed 59 yards in one offensive play with Deshaun Watson finding Amari Cooper deep. If Watson can shake off some of the obvious rust and produce even average quarterback play, this Browns team will be one many want to avoid. [SB]
Ravens in a rush
Say what you like about the other AFC divisional leaders but I think the Ravens are currently outplaying the Chiefs, Dolphins and Jaguars. And with Kansas City and Miami both on byes this week, Baltimore could well be the top seed in the conference this time next week. They have also proven that they're far superior than at least two NFC division front-runners of late, following up their shellacking of Detroit in Week 7 with a 37-3 trouncing of NFC West pace-setters Seattle on Sunday. Both came into M&T Bank Stadium at 5-2 and both left with a flea in their ear and their tails between their legs.
What was billed as the top tussle of the early afternoon slate proved to be a decidedly lopsided contest by halftime and became a massacre by the end. Seattle's offense managed a paltry 151 yards, went one of 12 on third downs and secured just six first downs – one fewer than the number of scoring drives their opponents had.
At home in particular, their offense has been dominant and this weekend, the Ravens posted a season-high 515 total yards. Mark Andrews took his nine grabs for 80 yards while Odell Beckham Jr. had 56 yards and a TD, but the bulk of the damage was done on the ground, with 298 rushing yards (and three rushing scores) dished out at an impressive average of 7.3 per clip. The top 30 rushing performances of the week included four Baltimore players. Justice Hill (40 yards), Gus Edwards (52 yards and 2 TDs) and Lamar Jackson (60 yards) all made their mark, but the new star this week was undrafted rookie Keaton Mitchell. Having not posted a single touch so far this season, Mitchell broke out with nine carries for 138 yards (average 15.3), a long of 60 yards and his first NFL touchdown off a 40-yard scamper.
As well as possessing an ominously effective offense (first in rushing yards and sixth in both yards per game and points per game), the Ravens also boast the NFL's top defense, sitting second in yards allowed per game and leading the NFL in points allowed per game. They sacked Geno Smith four times – Kyle Van Noy got two on consecutive plays in the second quarter – and their 35 QB takedowns also leads the league.
The 7-2 Ravens have now reeled off four consecutive victories to stay two clear of the field in a highly competitive AFC North and are starting to look like Super Bowl contenders. They are quietly rolling over every opponent they face and could put one hand on the divisional crown by Week 11, with back-to-back home games against Cleveland and Cincinnati coming up. So get the popcorn in, sit back and enjoy the show. [ST]
Allow me to introduce Joshua Dobbs
It's not often the game-winning quarterback has to introduce himself to his team's fans, but that is exactly what happened on Sunday night in Atlanta. The Minnesota Vikings, smarting from the loss of Kirk Cousins, had decided to hand the keys to rookie Jaren Hall. It seemed prudent as newly acquired back-up Joshua Dobbs only joined the team on a deadline day trade and hadn't even taken a snap with the first team in practice. Hall started the game pretty well but got knocked out of the game with concussion, meaning the stage was set for Dobbs.
In bizarre scenes, the FOX broadcast caught sight of the offensive line and Dobbs going through the team's five primary cadences as he hadn't even gone through them before. Dobbs would later admit to not even knowing everyone by name but regardless, it was time to step in and deliver.
Things got off to a rough start as Dobbs was sacked in the end zone on only his third snap. Things did settle down, however, and he led the Vikings to a come-from-behind win on the road. Connecting with Alexander Mattison on a simple 2-yard play action pass, Dobbs later scrambled in from 18 yards away. It was one of a few highlight reel runs as his rushing total of 66 yards proved enough to make him the leading rusher in the game. His best run was arguably on 4th and 7 on the game's final drive. The play had completely broken down but Dobbs managed to avoid tacklers and keep the drive alive.
It led to a connection with Brandon Powell from 6 yards out with just 22 seconds left on the clock, putting the Vikings in front. Dobbs showed poise throughout and will likely get the nod next week regardless of the injury status of Hall. Just imagine what a week of practice might do! [SB]
Stroud celebrates with a high-five
Historic. Unrivalled. Miraculous. Words that usually accompany unsubstantiated hyperbole. But in the case of Houston Texans QB CJ Stroud, they're just factual descriptions of his record-setting day against Tampa Bay.
The rookie signal-caller has certainly had an impressive start to his first pro campaign but in steering the Texans to a last-gasp 39-37 win over the Bucs, he went nuclear. Going 30 of 42 for 470 yards, as well as a career-high five touchdowns, Stroud smashed the single-game record for passing yards by a rookie QB (topping Andrew Luck's 433 from 2012) and became the only rookie in NFL history with 400-plus passing yards, four-plus passing TDs and no interceptions in a game. Take a bow, son.
Overcoming some initial hesitancy, Stroud morphed into the Terminator, throwing for 364 yards in the second half. The team's receiving corps all reaped the benefits. Three players eclipsed 100 yards and a score (Tank Dell: 114 yards and 2 TDs; Noah Brown: 153 yards and 1 TD; Dalton Schultz: 130 yards and 1 TD) while Nico Collins also got a TD. Even when that impudent elf Baker Mayfield tried to steal the limelight, putting the Buccaneers 37-33 ahead with just 46 seconds left with a touchdown pass to Cade Otton, the No.2 draft pick didn't blink. He simply orchestrated his own six-play, 75-yard touchdown drive – connecting with Dell for the winning score – to snatch a clutch win with 00:06 on the clock.
Even when they lost kicker Ka'imi Fairbairn to a quad injury in the second half, this spirited, never-say-die Houston team found a way. Having resorted to fourth-down and two-point attempts instead of field goals and extra points, they finally accepted that a kick was unavoidable inside the red zone. Cue running back Dare Ogunbowale, who stepped up to convert a go-ahead FG from 29 yards out and became the first RB to kick a field goal since 1979. Given the margin of victory, his contribution cannot be understated.
Sunday's performance must put Stroud in pole position for Offensive Rookie of the Year and DeMeco Ryans (Coach of the Year, anyone?) has the 4-4 Texans in contention in the AFC South, only a year removed from a disastrous 3-13-1 campaign. They've already racked up more wins than last year, they sit second in the division and they've got a win against the Jaguars under their belt. This team may not be perfect – 10 wins over the past three years and a loss to the previously winless Panthers just last week says a lot – but they're young and fearless… and above all, fun. [ST]
Dolphins disappoint in another true test
Are the Miami Dolphins a good football team? Some weeks, you watch them put opponents to the sword and you think they are the team to beat in the AFC. Put them in against a well-matched opponent, however, and things look slightly less rosy. With a 21-14 loss to the Kansas City Chiefs in Frankfurt on Sunday, they now have a perfect 0-3 record against teams with a winning record. It should be a real concern for 'Phins fans as we move towards the business end of the season.
Credit goes to the Chiefs for completely shutting down the Dolphins offense in the first half. They were held scoreless at the break for the first time in the Mike McDaniel era. The highlight, however, was the Chiefs defense putting points on the scoreboard themselves. A short pass found its way to Tyreek Hill but he was stripped of the ball by Trent McDuffie. Mike Edwards recovered the fumble and began to advance it but he looked for all the world that he was about to be tackled or fall down. In a moment of brilliance, he lateralled the ball to Bryan Cook who scampered the remaining 59 yards down the sideline to the end zone.
Miami did threaten a second-half comeback as two third-quarter touchdowns reduced the deficit to just seven points. The Chiefs offense produced nothing in the second half, finishing with fewer than 50 yards in the period but Miami still could not capitalise. In two bizarre drives when attempting the comeback, the Dolphins mustered 34 yards from a 12-play drive lasting nearly 8 minutes, before turning the ball over on downs inside the final two minutes.
They seemed more concerned about giving the Chiefs the ball back with time on the clock than scoring, and paid the price. Raheem Mostert had gashed the Chiefs for 44 yards on runs either side of the two-minute warning, setting Miami up at the Chiefs' 31. However, they elected to let 40 seconds drain off the game clock before running the next play, which fell incomplete through the air. Two incompletions later and it was fourth down. Symbolically, the Dolphins' comeback attempt effectively ended on a botched snap as Tua Tagovailoa mishandled – and that was all she wrote. [SB]
Raiders of the lost art (of winning)
Sometimes, when the atmosphere gets all hot and unpleasant, you just need a good ol' thunderstorm to clear the air and bring some freshness back. And so it's proved in Las Vegas. Last week's storm – a primetime loss, a feisty team meeting where players aired their feelings and the subsequent dismissal of GM Dave Ziegler, HC Josh McDaniels and OC Mick Lombardi – has now abated, the clouds have parted and there are even faint glimmers of sunlight peeking through.
Their 30-6 win on Sunday gave interim HC Antonio Pierce his first NFL victory as a head coach. It came against the team where he spent five years and won a Super Bowl, the hapless 2-7 New York Giants, who seem hell-bent on giving the Cardinals, Panthers and Bears a run for their money in the race to pick first in the 2024 Draft.
The Las Vegas cause was undoubtedly helped by the Giants' continuing quarterback woes. Daniel Jones, back after three weeks out with a neck injury, took two sacks in the first half and sat out the rest of the game with a potentially serious knee injury. His replacement, rookie Tommy DeVito, struggled again after a tough debut against the Jets a week ago, with picks on consecutive passes in the second quarter leading to 10 points for the Raiders. To his credit, DeVito finished with a respectable 175 yards on 15 of 20 but also took six sacks. But with Jones and Tyrod Taylor both out and two road games on the schedule before their bye, it's going to be tough sledding for Big Blue.
For all that, the Raiders were more than worthy of their comfortable win, scoring the first 27 points unanswered. Aidan O'Connell looked clean in his second start since replacing Jimmy G, going 9 of 10 for 130 yards before halftime. OK, he didn't throw a TD pass but he also didn't give the ball away and didn't take a sack. Although Davante Adams (four catches for 34 yards) is still being criminally underused, the offense did benefit from Josh Jacobs' best outing of the year (98 rushing yards and 2 TDs). On the other side of the ball, Maxx Crosby had three sacks. No.98 now has 9.5 sacks for the year, trailing only Danielle Hunter.
How much this result means in the long term remains to be seen but for now, Pierce has steered the Raiders to 4-5, with a shot of reaching .500 when the New York Jets come to town next week. Filmed laughing, joking and enjoying victory cigars in the locker room after the game, these players may yet start to shine – especially now that they don't have to play for a coach they despise. [ST]