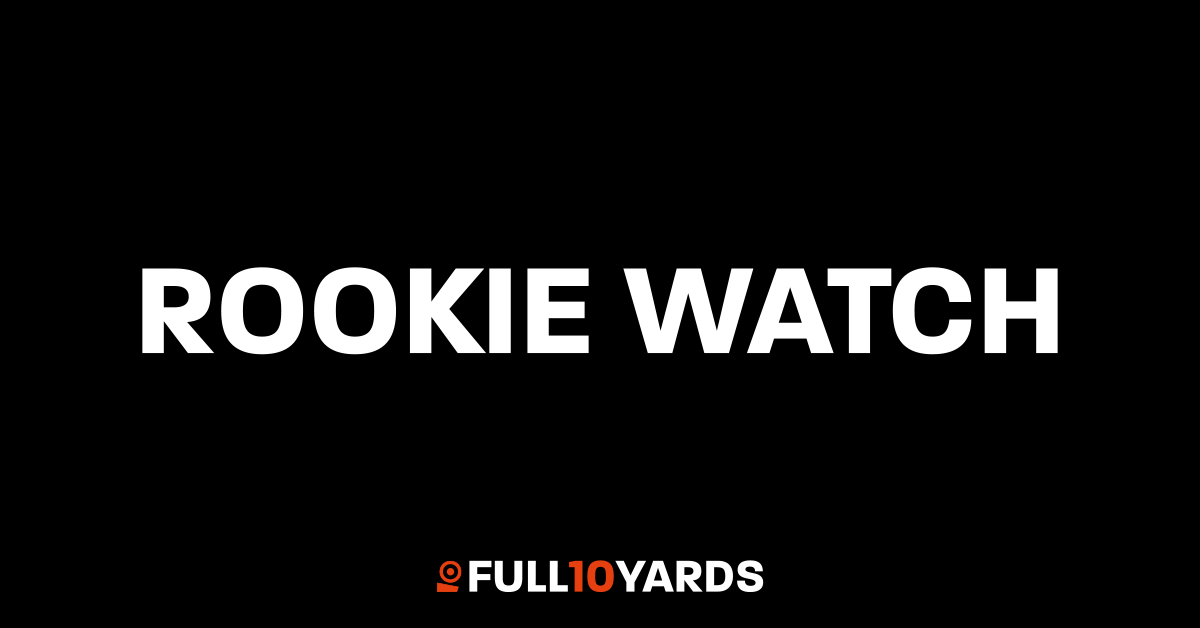 The return of the NFL season really had everything. Shock results, devastating injuries, struggling superstars, and outstanding rookies.
Let's look at my standout seven from Week 1.
Will Anderson Jr, Edge – Houston Texans
Emotions may have gotten the better of Anderson pre-game, but he was zoned in as soon as he stepped on the field to start his NFL career. The versatile rusher, who lined up predominantly on the left side, recorded four tackles, three hurries, two quarterback hits, and a sack against the normally elusive Lamar Jackson.
---
Jalen Carter, Defensive Line – Philadelphia Eagles
Now that's why he was touted as potentially going first overall! A 92.1 overall PFF grade puts Carter as the 2nd overall defensive tackle, and it's not hard to see why. In a monstrous performance, Carter had eight pressures, one sack, and one assisted tackle. It's no wonder that Mac Jones will be seeing him in his nightmares.
---
Zay Flowers, Wide Receiver – Baltimore Ravens
Does Lamar Jackson have a new favourite weapon? Flowers continued his strong preseason with an outstanding showing against the Texans, and much like the later mentioned Bijan Robinson, he was making defenders miss all over the place. Nine catches on ten targets for 78 yards led the Ravens, while he also had two rushes for nine yards.
---
Xavier Gipson, Wide Receiver – New York Jets
It's the stuff that dreams are made of! No one saw the Jets game winner being an undrafted rookie free agent, but here we are. He forced his way into contention due to his electric preseason on special teams, which caught the eye of head coach Robert Salah. Now, thanks to his 65-yard walk-off punt return touchdown, he can now say he is the AFC Special Teams Player of the Week.
---
Puka Nacua, Wide Receiver – Los Angeles Rams
If you were asked to predict the only rookie receiver to go over 100 yards this weekend, I can guarantee no one would have mentioned Puka Nacua. With Cooper Kupp now on IR, the Rams needed someone to step up, and their fifth-rounder did just that. 14 targets, 10 receptions, and 119 yards. Job done.
---
Anthony Richardson, Quarterback – Indianapolis Colts
Richardson wasn't perfect by any means, as he played conservatively and had an ugly interception, but he is now the proud owner of two NFL records. Against the Jaguars, Richardson not only became the youngest player ever with a passing and rushing touchdown in the same game, but he also became the first rookie in history to have at least 200 passing yards, 40 rushing yards, a passing touchdown, and a rushing touchdown.
---
Bijan Robinson, Running Back – Atlanta Falcons
A shared snap count with Allgeier didn't count against Bijan on Sunday, as he finished with 10 rushes for 56 yards while adding six receptions on six targets for 27 yards and a touchdown in the passing game. Add in five forced missed tackles, including that disgraceful stop-start on an attempted tackle from Frankie Luvu, and you've got yourself a debut.