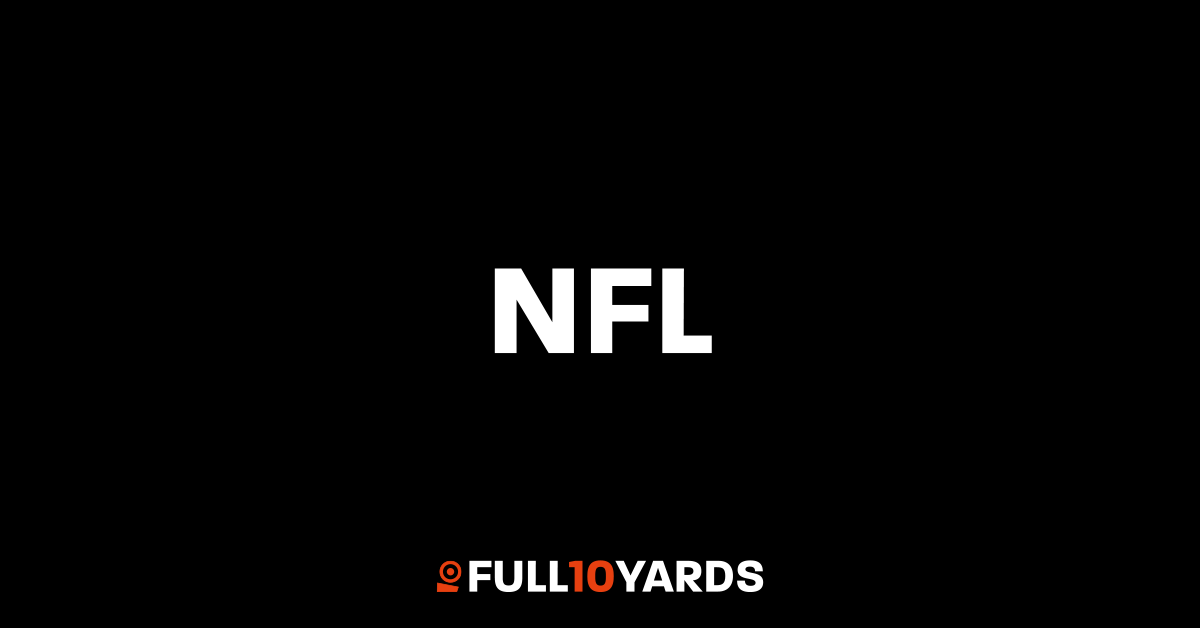 That was Week 10, folks. Shaun Blundell and Sean Tyler have picked six topics for discussion: the final International Series game in Germany, late wins for the Browns and the Texans, a return to form for the 49ers, Cee Dee Lamb bigging himself up and clutch kickers. What more could you ask for?
It's not how you start
I make no apologies for taking up more column inches with another piece about the Cleveland Browns. Years of misery will mean that clinging to the first sign of success is almost inevitable so here we are again. The point this week though is for the longest time, it felt like I would be writing about another Baltimore win in this one-sided rivalry. Quite literally the longest time…
Somewhat aptly for this column, Deshaun Watson threw a pick six with his first pass of the day. Ravens safety Kyle Hamilton tipped the pass intended for David Njoku up in the air, collected the ricochet himself and took it to the end zone. Just 40 seconds were on the game clock and Baltimore had the lead, one they held for the remaining 59 minutes and 20 seconds. The only problem? The Browns took their first and only lead of the day as the clock struck zeroes, when Dustin Hopkins drilled a 40-yard game-winning field goal. It is the longest time any team has trailed and gone on to win a game since 2000.
Plenty happened in between these bookend plays. The Browns overcame two separate 14-point deficits and a 15-point deficit, including being down by two touchdowns with just nine minutes left. They muffed a punt inside their own 10-yard line, extended a Baltimore scoring drive twice by giving up back-breaking penalties on third down plays and missed an extra point when attempting to tie the game. It came down to a final drive when down by a solitary point, with just over four minutes remaining.
Watson was sacked on a first down play but was able to connect with Amari Cooper on 2nd and 19 for a 17-yard gain. A few runs later, one of which featured Jerome Ford being pushed by literally the entire Browns offense for seven or eight yards more than he had any right to pick up, the stage was set for Hopkins to redeem himself and secure the defining win of the Kevin Stefanski era. The Browns and Steelers are now just half a game back from the Ravens as we enter a huge week in the AFC North. [SB]
Houston, we are a problem
Before the season kicked off, I bet many Bengals fans looked at the schedule and marked the matchup with the Houston Texans, coming off a 3-13-1 season, as a home win. Well, those prognosticators will be tucking into some very humble pie right about now.
Last week, I described this Texans outfit as young, feisty and fun. As a Cincy fan who's just watched his team lose 30-27 to a walk-off field goal, the "fun" bit is sticking in my throat a little. But if I take my tiger-striped goggles off for a second, there can be no denying that's exactly what they are.
Cincinnati could point to the absence of Sam Hubbard and Tee Higgins, plus Ja'Marr Chase's bad back, as possible factors in their below-par performance. Joe Burrow struggled to find a safe pair of hands, other than two 64-yard plays: when Chase – double-teamed for most of the contest but still able to rack up 124 receiving yards from five catches – raced away for a score, plus a catch-and-run by Tyler Boyd (117 receiving yards). Boyd also had two uncharacteristic drops, one of which might have been the game-winning TD.
That said, their opponents had personnel issues too, with both Nico Collins and Dameon Pierce missing and Derek Stingley Jr coming back from IR after eight weeks out. But while the Bengals looked out of sorts, there were no such woes for Houston, who stuck more than 550 total yards on their hosts.
Devin Singletary rushed for a career-high 150 yards and a score on 30 carries, despite the team entering the game 27th in the NFL in rushing yards per game. Meanwhile, Noah Brown proved he's more 7Eleven ("always open") than Ja'Marr Chase with 172 receiving yards on just seven receptions, beating his own career high set only last week. Stroud (356 passing yards, 1 TD/1 INT and a rushing TD) averaged 11.9 air yards per attempt and out-threw Burrow (347 yards, 2 TDs/2 INTs).
This isn't a post-mortem of the 5-4 Bengals, who have no time to lick their wounds before Thursday's divisional showdown with the Ravens, but rather a celebration of the Texans. They just kept finding ways to succeed, whether it was stand-in kicker Matt Ammendola making three FGs on his debut or Sheldon Rankins getting three sacks. With four wins in their last five, Houston (5-4) have now crept above Cincinnati and into the final Wild Card spot in the AFC, and are looking more than worthy of it. Underestimate them at your peril. [ST]
Get your kicks on
Dustin Hopkins has already had some love today so now it's time to praise a few more kickers. It seems as though some additional ice was injected into their veins this weekend as five games were decided by a field goal as time expired. That's a new NFL record on a single day, with three being the previous high mark. Hats off to all of those guys that truly proved that kickers are people too.
Hopkins' game-winner came from 40 yards out as the Browns won on the road in Baltimore. Two more kickers ignored the jeers of the home supporters to lead their teams to victories on the road. Matt Ammendola kicked a 38-yarder for the Texans after another exquisite CJ Stroud final drive positioned Houston to complete a deserved upset against the Bengals. Elsewhere, Riley Patterson was the Lions hero as they outlasted the Chargers in a shootout. Credit must go to Dan Campbell who gambled on a fourth down despite being in field goal range when dialling up a pass play to Sam LaPorta. The play worked and ensured that Justin Herbert would not get a chance to respond. The last five Chargers possessions resulted in touchdowns but the defense just could not get a stop.
Then there was Jason Myers slotting from 43 yards away for Seattle to defeat the Commanders. Geno Smith and DK Metcalf took over the final 50 seconds of the game to put the Seahawks into position after Washington had tied the game, with Sam Howell again playing well. The final one on Sunday went to Matt Prater who chipped one in from 23 yards for the Cardinals to give Kyler Murray a return-to-action win. The final drive saw a brilliant Murray scramble on a 3rd and 10 play where, as we have become accustomed to, he danced around in the backfield dodging tackles before officially recording a 13-yard rush. A real sign of encouragement for Arizona fans that he was able to do this in his first game back after his ACL injury.
And we still have time for more kicker respect. On Monday Night Football, Wil Lutz became this week's sixth kicker to deliver a walk-off winner, as the Broncos' mini-revival continued with victory over the floundering Bills. Buffalo even generously put 12 men on the field to allow Lutz the luxury of a practice attempt, which he pushed wide right. The mistake proved incredibly costly as a redo from five yards closer split the uprights and gave the Broncos a 24-22 win. [SB]
Has big Mac had his chips?
When this year's International Series games were announced, some UK fans bemoaned the fact that we were given the Falcons and the Titans while our German cousins could look forward to seeing the Dolphins, Chiefs, Colts and Patriots. Had that been the Andrew Luck-era Colts or the New England that won seven Super Bowls under Tom Brady, they might have had a point. But the 2023 Colts and Pats are an entirely different kettle of fish. In short, they're both a bit rubbish and I didn't envy anyone in Frankfurt one bit.
The final score of Indianapolis 10-6 New England tells you everything you need to know about the league's 50th regular-season contest outside the United States. But if you're a glutton for punishment, here's more. Indy's 10 points were a season low, Gardner Minshew threw an interception but no touchdowns and they converted just five third downs. Yet the Patriots somehow contrived to be worse, with Mac Jones' latest horror interception at the 1-yard line earning him a spot on the bench for the final drive, during which his replacement Bailey Zappe threw into triple coverage for another pick. Jones also took five sacks before halftime, with Dayo Odeyingbo responsible for three of them.
The win, unglamourous and unimpressive as it was, at least leaves the Colts at 5-5 and still within the 'In the hunt' playoff bracket. As for the 2-8 Pats, Bill Belichick equalling his worst-ever start – alongside his first season as HC back in 2000 – leaves them propping up the AFC.
And where does this latest demotion leave Mac Jones as the Pats head into a bye week, I hear you ask? After the game, Belichick told reporters that he "thought it was time for a change". He also declined to say who would start in Week 12 against the Giants. Even if a week off gives the team a chance to work a few things out after three straight losses, I can't say I envy anyone with a ticket to that game either! [ST]
Bye week big winners
The scene was set on Sunday for the Jaguars to stake their claim as genuine Super Bowl contenders. Instead, the San Francisco 49ers reminded everyone that they are very much in that conversation.
Both of these teams were fresh from a bye week, and it's safe to say that both were trending in opposite directions. The Jags had won five straight after successfully navigating a London tour and the follow-up schedule without a bye week. The Niners were riding a three-game losing streak and many people were starting to question the legitimacy of them as a team and Brock Purdy as the quarterback in particular.
If you did not know which team was playing in which colour, you would be excused for getting the teams mixed up. San Francisco dominated from start to finish. They forced a three-and-out on defense to start the game and then began their own offensive day with a touchdown, Purdy finding Brandon Aiyuk for the score. They went on to record four turnovers on the day, limiting the Jags to just a solitary field goal. Brock Purdy returned to form with a three-touchdown day while piling up 296 yards through the air. George Kittle was huge, Deebo Samuel was back and perhaps the biggest surprise on the day was that Christian McCaffrey didn't find the end zone for the first time in living memory.
All of a sudden, the Jaguars have the upstart Houston Texans nipping at their heels in the AFC South. The Jags offense has been a concern for a while now and Trevor Lawrence has seemingly not taken the big leap forward we'd have expected in year three. He was responsible for two interceptions and a fumble in this one, leaving yet more questions on the table as we head towards the business end of the season.
On the other hand, the Niners stay atop of the NFC West with the same record as Seattle. I have no doubt that San Francisco is by far the superior team out of those two outfits and expect them to carry this momentum forward into their upcoming head-to-heads in the next month. [SB]
Cee Dee sets new records
With the Dallas Cowboys again honouring veterans on the NFL's Salute to Service weekend with red, white and blue stripes on their helmets, let's also honour wide receiver Cee Dee Lamb's performance. By his own admission, he is the best. "I'm the top receiver in this game," he confidently announced after their 49-17 demolition of the New York Giants. "There's no question about it."
OK then, let's check the facts behind his claims. Having snagged 11 balls for 151 receiving yards, plus posting a receiving and rushing touchdown, on Sunday, he became the first player since at least 1970 to catch 10+ passes for 150+ yards in three consecutive games. And to show how hot his current streak is, since Week 6, the wideout leads the NFL with 617 receiving yards, despite Dallas having a bye during that span, and has had four straight games with 100-plus receiving yards. So yeah, he's got a strong case for being WR1 in the league at the moment.
Maybe rolling over the feeble Giants isn't all that impressive but scoring seven TDs, posting 640 total yards, outgaining their opponents by 468 yards and recording 32 first downs can't be bad, whoever you're facing. So let's also salute HC Mike McCarthy and OC Brian Schottenheimer as they swept the Giants by a combined score of 89-17 this season.
While Lamb was pretty much unguardable wherever he popped up, he wasn't the only star to shine at AT&T. Brandin Cooks bashed out 173 yards and a TD on nine catches, while Michael Gallup added 70 and a score on just two receptions. If all three wideouts can stay in sync with an on-point Dak Prescott (404 passing yards, 4 TDs/1 INT), the Cowboys offense could really cause some damage down the stretch.
Dallas' home winning streak has now been extended to 12 games, currently the league's longest run, but there's a caveat: this year's victories have come against the Raiders, Jets, Patriots, Rams and Giants… hardly the toughest of tests. The real challenges lie ahead, with the Seahawks, Eagles and Lions waiting in line. If Lamb, Prescott and the rest can dispatch them, then we're going to have to tip our cap, raise a flag and set off a 21-gun salute to America's Team. [ST]