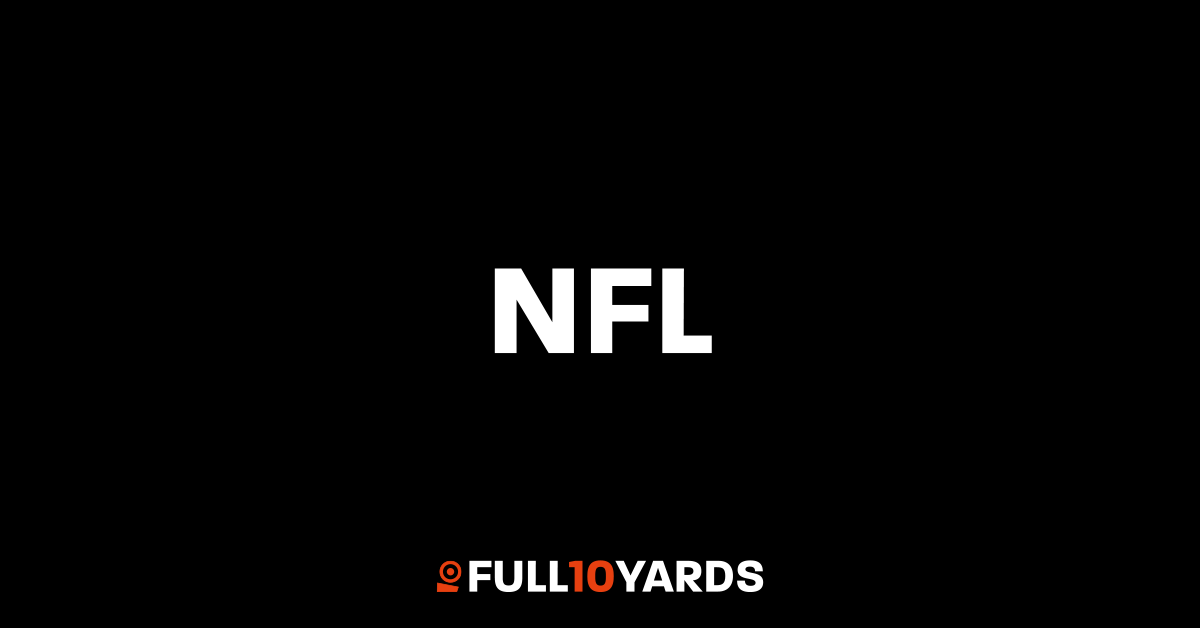 Returning to pick six more talking points from the latest week of NFL action, Shaun Blundell and Sean Tyler discuss the Jaguars and Bills rebounding nicely, a banged-up Geno Smith, the faltering Chargers and the charging Lions, plus an intriguing Monday Night matchup between the top seeds in each conference.
Welcome back Trevor
The Jacksonville Jaguars will have been thrilled to deliver an offensive breakout when putting divisional rivals Tennessee to the sword. Despite their positive record, the Jags have stumbled on the offensive side of the ball for weeks now and were smarting from the beating they took at the hands of the 49ers last weekend. That can now be relegated to being "old news" after this week's 34-14 win.
Trevor Lawrence looked composed and eliminated the mistakes that had been so costly last week. He didn't turn the ball over and completed 75% of his passes for 262 yards and a couple of touchdowns. It was a particularly nice day for Calvin Ridley who was the recipient of both touchdown tosses. His 103 yards marks the third time he has reached three figures during the campaign but was the first time since early October.
The first Ridley touchdown was a beauty. He faded to the back corner of the end zone and Lawrence put the ball right on him. The sideline, however, was not Ridley's friend and he had to show great footwork to get both feet down just inside the playing surface. The second was a similar concept via play action from the signal caller.
Lawrence also found success in the rushing game, again finding a pair of scores. He scrambled in from 9 yards to cap the opening drive of the third quarter and scored from 5 yards out in the fourth. The rest of the ground game saw a committee approach, with 30 totes of the rock divided between the three running backs. It complemented an all-round display that the Jags have been craving for weeks.
The defense continues to play at a decent level. They limited the Titans to just two of seven on third down plays and shut down Derrick Henry and the running game. We said last week that the Jaguars will need to raise their game to be considered a real threat come January. The Titans certainly aren't the level of competition they will be expecting to come up against but as a tune-up game, this ticked the boxes nicely. [SB]
Chargers gonna charger
LA Chargers fans start each season with optimism and belief. "This will be our year", they say, every single time, but it never is. Their team either underwhelms or the wheels fall off completely. This year is no exception. As ever, they have the personnel on offense (Justin Herbert, Keenan Allen, Austin Ekeler) plus an expensive defense containing Derwin James Jr., Joey Bosa and Khalil Mack, yet 2023 is turning into another wobbly wheel kind of season.
Los Angeles now sit at 4-6, 13th in the AFC, and their chances of making the playoffs in a hyper-competitive conference are fading fast. The Brandon Staley era has reached a critical point and one suspects the next seven games (if not the next couple) might determine if his seat becomes too hot to return to next year. He was hired for his defensive knowledge yet his team consistently ranks among the worst in the league in points allowed (29th, 21st and 24th since 2020). In Sunday's 23-20 loss to a poor Packers team, the unit continued to be the Achilles heel. Jordan Love was gifted the first 300-yard passing day of his career and until then, Green Bay had the second-longest active streak (27 games) without reaching that benchmark.
Inevitably, there were mistakes, like a huge pass interference call against Asante Samuel Jr. that handed the Packers a first down in their game-winning drive. And there were injuries: a tearful DE Joey Bosa left the field on a cart in the first quarter with an ankle injury. It wasn't all plain sailing on offense either. The usually reliable Keenan Allen dropped two potential TD passes while Austin Ekeler fumbled inside the 5. The Chargers came into this game with the second-best red-zone efficiency in the league but went 1-for-4 where it mattered most.
Of course, there were a few bright spots too. Tight end Stone Smartt rumbled in from 51 yards for his first career TD while Khalil Mack secured two sacks (11 for the season). Yet the Chargers still squandered opportunities and lost another one-score game. Five of their six losses have now been by three points or fewer and they've yet to beat a team over .500.
Having failed to win a division title since 2009, we've been here many times before, only this time, ownership might have seen enough. The franchise has only fired one coach during a season but Staley is doing his best to be the second. With a league-worst pass defense, it's only fair that reporters question his play-calling in post-game pressers but he still defends himself to the hilt, albeit in an increasingly irritated way. Well, the Baltimore Ravens, the league's second-highest scoring offense, come to SoFi Stadium this Sunday so let's see what he has to say after that – if he's still here, that is. [ST]
Seahawks out on a limb
Geno Smith had an up-and-down day as the Seahawks let a lead slip against the LA Rams in what could be a costly 17-16 defeat. As seems to be the recent pattern, the Seattle offense started hot with Geno orchestrating an 88-yard touchdown drive. It culminated in an 8-yard toss to DK Metcalf on a simple slant route down low. The offense continued to move the ball, posting field goals on its next two drives. Those three possessions accumulated 193 yards of total offense; the next seven yielded just 38 more.
To be fair to Geno, though, he was absent for a couple of those drives. A big hit from Aaron Donald put him on the sidelines, forcing Drew Lock into action. It was a complete and utter disaster. His final stat line was a measly two completions for 3 yards from his six passing attempts, along with an interception. The play, an underthrown deep shot for Tyler Lockett, breathed further life into the Rams' comeback. When Geno exited the game, the scoreboard read 16-7 in favour of Seattle. He returned after that interception with the Seahawks down by a point and just 1:31 on the clock.
He had "convinced" Pete Carroll that he was able to go back in the game and immediately showed he had enough arm strength. He connected with his favourite duo, hitting Tyler Lockett for 13 yards and then DK Metcalf for 21 yards, moving the Seahawks into field goal range. A helmet malfunction then led to a poor play call as, rather than throwing again to make the field goal attempt more manageable, Seattle elected for a run that only gained 2 yards. A spike later and it was all there for last week's hero Jason Myers to take the glory again. Alas, he pushed the FG attempt wide to the right from 55 yards away.
The Seahawks have a rough schedule ahead – two games with the 49ers along with contests against the Cowboys and Eagles – so this loss could be a big one. They need to find consistency as these patchy performances are becoming all too common. What is abundantly clear is that Geno's arm better be OK because if it isn't, it's Drew Lock season and you may as well stick a fork in them now. [SB]
Lions taking pride in success
Only four teams – the Browns, Texans, Jaguars and Lions – have never reached the Super Bowl but if the season ended today, all four would qualify for the postseason. Among them, Detroit have never won the NFC North nor hosted a playoff game at Ford Field so the fact that they are 8-2 for the first time since 1962 is mightily impressive.
You've got a heart of stone if you're not enjoying what's going on in the Motor City, where Dan Campbell is among the front-runners for Coach of the Year and his team have become one of this season's feel-good stories. On Sunday, stunned by four turnovers (including three INTs by Jared Goff), they looked out of sync and trailed the Chicago Bears by 12 points with four minutes left. For context, teams down by at least 10 points with four minutes remaining were 0-83 before Sunday.
The Lions defense allowed their opponents 334 yards and 25 first downs but tightened up just in time to let their offensive colleagues stage an improbable comeback. Goff suddenly rallied, leading his team to 17 points in the final quarter to salvage a 31-26 win, with David Montgomery nudging Detroit in front with a 1-yard TD run with just 29 seconds remaining. A walk-off strip-sack safety by Aidan Hutchinson sealed the deal, spoiling Justin Fields' return from injury.
Detroit join the Eagles and Ravens as the only teams with at least eight wins on the board and they still have four winnable division games to come, plus the Saints, Broncos and Cowboys. They have long been known for having a soft underbelly but this was exactly the type of come-from-behind, never-say-die victory that will see the new-look, knee-biting Lions progress well into the postseason. And you certainly can't begrudge their long-suffering fans the chance to experience that for a change. [ST]
Chiefs stutter while Eagles soar
A Super Bowl rematch months in the making played out on Monday Night Football, but the result this time was different. The Eagles improve to an NFL-best 9-1 record while the Chiefs join a cluster of AFC teams with three defeats, throwing the conference race up in the air.
It was an all-too-familiar tale for Kansas City as their once-potent offense failed to ignite once more. A comfortable 10-point lead at the half was not enough as their six second-half possessions resulted in four punts and two turnovers (one on downs). The receiving core is a real concern as we head towards the postseason.
Marques Valdes-Scantling will be the name getting most criticism after a key drop on what would have been a potentially game-winning touchdown in the fourth quarter. A dime was tossed by Patrick Mahomes as MVS flew passed Bradley Roby from the slot but he couldn't reel the pass in. It completed a miserable night for the group as Justin Watson finished as KC's leading receiver with just 53 yards.
The Chiefs defense once again held up its end of the bargain, limiting Jalen Hurts to just 150 yards through the air. It wasn't enough though. The Eagles have become masters of winning games despite not playing particularly well and this was no different. Two Hurts rushing touchdowns, including the now seemingly obligatory 1-yarder, helped the Eagles complete the comeback and take the spoils 21-17.
The Eagles appear to be a class above in the NFC. You could make a case for the Lions or 49ers but week in and week out, it feels as though Philly will find a way (how on earth did they lose to Zach Wilson though?). The Chiefs, on the other hand, are heading for uncharted waters where the AFC may not run through Arrowhead for a change. One thing is for certain: they need to get this offense firing if they are going to be a serious threat to the Eagles should there be another rematch in a couple of months' time. [SB]
Brady's bunch back on track
Last week, Buffalo's offensive coordinator Ken Dorsey was fired and quarterback Josh Allen admitted "our backs are against the wall, the clock's ticking." Well, just a few days into Joe Brady's spell as interim OC, the Bills saw off the Jets 32-6 to post their first win in three weeks. Those 32 points were the most allowed by the Jets since 2021.
After an understandably slow start, with three field goals and a punt in their first four possessions, the offense came alive. Allen (275 yards, 3 TDs) hit five straight completions for 145 yards and two TDs, including an 81-yard bomb to Khalil Shakir. The win came despite more Bills' defenders landing on the treatment table. With three starters already on IR, corners Dane Jackson and Taron Johnson both left the game with head injuries, and safety Taylor Rapp sustained a worrying neck injury. At least trade-deadline pick-up Rasul Douglas, who had two sacks and a fumble recovery, is still healthy.
When all is said and done, all victories are equal: they are each worth one W. But what does beating this abject Jets team really mean? On a day when Gang Green went 0-for-11 on third downs, allowed six sacks and managed only 155 total yards, Zach Wilson was benched late in the third quarter in favour of QB3 Tim Boyle. Wilson (7-of-15, 81 yards) was awful; he didn't even complete a pass to a wide receiver. (Heck, even punter Thomas Morstead completed an 18-yard pass for a first down on a fake punt, kickstarting their first successful touchdown drive in a staggering 41 attempts!) Post-game, Robert Saleh wouldn't commit to naming his starter for the Black Friday game against the AFC East-leading Dolphins but by Monday night, Wilson had been demoted beneath both Tim Boyle and Trevor Siemian. Ouch.
As for the Bills, much stiffer tests lie in wait, with trips to Philadelphia and Kansas City coming up either side of a bye week. If they're going to make the playoffs, Brady's offense will need to repeat this level of performance against teams of a higher calibre than the New York Jesters. [ST]