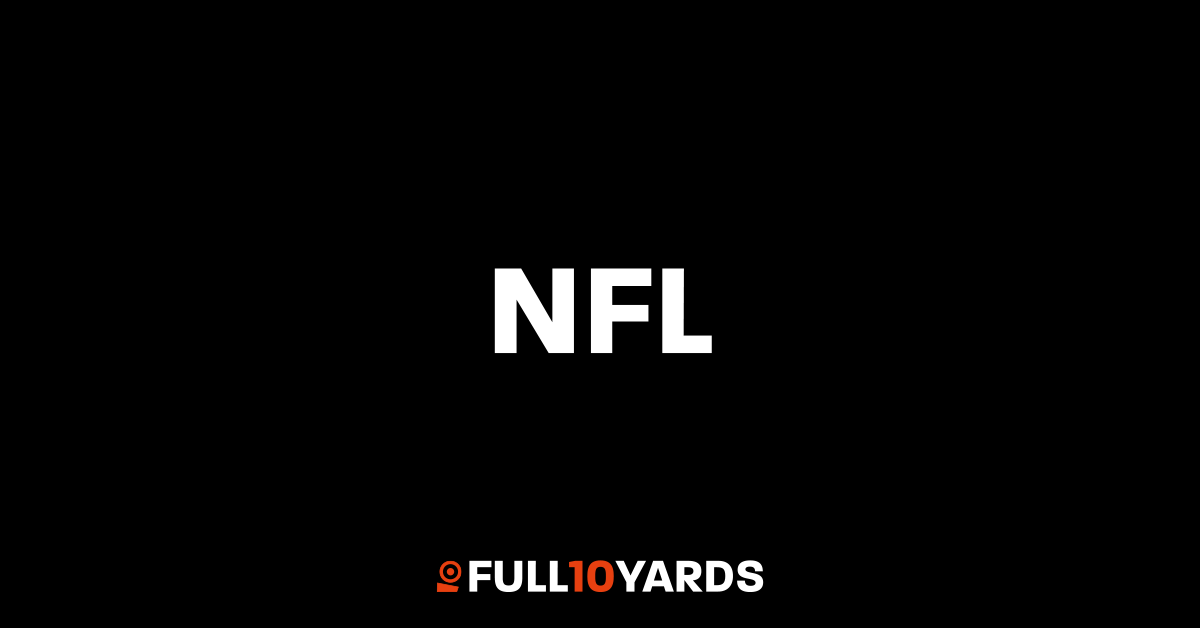 Week 13, eh? Unlucky for some. As Shaun Blundell and Sean Tyler discuss below, DK Metcalf failed to secure a Seahawks win despite his supersonic exploits, the Titans' special teams unit had a rough day and two more starting QBs got injured. But maybe fans of the Dolphins, Niners and Packers aren't quite so superstitious, as things turned out all right for them. Let's dig into the details.

Not very special teams
The third phase of the game doesn't get talked about half as much as it probably should do. Maybe the sign of a good special teams unit is that they don't get much attention because they're efficient in their operation. Unfortunately, this week, the Tennessee Titans have some column inches heading their way after a disastrous showing from the now former Craig Aukerman-led unit. Yes, we have a Week 13 coaching change – it was that bad!
It's not unfair to say the unit cost the Titans what would have been an unlikely win against the suddenly charging Colts (winners of five straight games now). They had a lead in the fourth quarter when the wheels started to come off. Lining up to punt the ball away, the unit failed to shift its protection as Indianapolis overloaded to one side. It allowed safety Nick Cross a free run at Ryan Stonehouse and he got home comfortably, blocking the kick with ease.
A fortunate bounce of the ball later and linebacker Grant Stuard was rumbling 18 yards into the end zone. In a bizarre sequence, the Colts went for two and ended up conceding a rare "pick-two" when Amani Hooker picked off the Minshew throw and returned it the distance for a five-point swing. Surely lightning wouldn't strike again on the next Titans drive?
Just three plays later, the punting unit was out again. This time, the Colts blitzed their gunner, Tony Brown, from out wide. The Titans had squeezed an extra lineman in the middle to help prevent another free rusher like the last go-around, which meant that due to his exquisite timing, Brown had a free run at Stonehouse. The collision this time happened before the punter even had a chance to begin the kick process so technically this goes in the book as a fumble. The Colts recovered and settled for a field goal.
It was a crazy game that ended up in overtime with Nick Folk taking on punting duties, as Stonehouse got injured on the second gaffe. The Colts ultimately won it in overtime with a Michael Pitman Jr. TD. The Titans will rue those nine points given up by their punt unit. It has cost Craig Aukerman his job and you have to think that, even with credit in the bag, Mike Vrabel has a warm backside of his own after yet another loss. [SB]
DK ignores speed limit signs
Six receptions from eight targets, 134 receiving yards and three touchdowns. Sounds like an MVP performance for a winning team, right? But unfortunately for DK Metcalf, that wasn't quite the case. The Seahawks receiver may have been a one-man highlight reel but his team came up short, losing 41-35 to the Dallas Cowboys in a humdinger at AT&T Stadium on Thursday night.
Seattle started fast. They bagged touchdowns on five of the first seven drives, ending a run of only three TDs over the last four weeks in some style, and Geno Smith passed for 334 yards, 3 TDs and an INT. Metcalf put his team on the board on their third play of the game. Facing a 3rd-and-9, Smith fired a perfectly placed dart between two defenders, Metcalf snagged it in stride and took it to the house for a 73-yard catch-and-run touchdown.
TV viewers could've been mistaken for thinking they'd hit the fast-forward button as, during the play, he hit 22.23 mph – making him the fastest ball-carrier this season. He topped Tyreek Hill's 22.01 mph from Week 5 and ran faster than anyone since Raheem Mostert clocked 23.09 mph in Week 2, 2020. For added context, Usain Bolt's 100m world record (9.58 seconds) works out at an average of 23.4 mph, although that does include getting up to speed from a stationary start. Afterwards, Metcalf said he had flashbacks to another game against Dallas in 2020, when he got run down by a determined Trevon Diggs for a turnover. "I just saw the ball in the air and nobody was in front of me. Last time I was in the open field, there was a defender behind me and he knocked it out of my hand. I was trying not to relive that moment."
Having given the Seahawks a 7-3 lead – the first time the Cowboys have trailed at home this season – Metcalf went on to score a 1-yarder just before halftime and his third TD of the night, doubling his season's tally, nudged Seattle 35-27 ahead at the start of the fourth. But for all his efforts, two late field goals and a Jake Ferguson touchdown closed the game out for the 9-3 Cowboys. In contrast, the Seahawks, now 6-6, stuttered to the finish with three straight turnover on downs, denting an otherwise an impressive offensive performance.
After his record-breaking run, the 25-year-old Metcalf gave the audience yet more to talk about: his American Sign Language (ASL) skills. Metcalf has been fined almost $100,000 for excessive celebrations and unsportsmanlike conduct so learning ASL to avoid further fines for taunting is a smart move. But on Thursday, Metcalf didn't use it to trash talk; rather, he signed "standing on business" (or "taking care of your responsibilities") in the end zone. And he certainly took care of business. It was just a shame that three touchdowns and almost breaking the sound barrier weren't enough to earn the victory. [ST]
Revenge… for now
We never got to see the best version of San Francisco vs Philadelphia in the NFC Championship game last year with Brock Purdy suffering an unfortunate injury early in that game. The rematch was therefore hotly anticipated, with the league-best Eagles (10-1) hosting the rejuvenated Niners coming in on the back of three successive wins. In the end, it was another one-sided affair but not because of injuries; it was simply that San Francisco just dominated.
Things had started off well enough for the Eagles. They put together two lengthy drives before stalling in the red zone and settling for Jake Elliott field goals. The lead stayed at 6-0 as the defense restricted the Niners to a pair of three-and-outs to start the game. Unfortunately for the Eagles, they were the last stops they made all game as the 49ers scored touchdowns on each of their next six possessions.
The day really belonged to Deebo Samuel. He had talked a fair bit of trash in the run-up to the game but backed up his words with a career day. He found pay dirt three separate times in the same afternoon for the first time ever, taking a pair in through the air alongside a 12-yard rushing score. It doesn't really do him justice to say he had a pair of touchdowns through the air. Technically, yes he did, but on both occasions, it was all about yards after the catch.
As per Next Gen Stats, "Deebo Samuel gained a career-high plus-88 yards after catch over expected, the fifth-most YACOE in a game by any player since 2018." When you consider that he finished the day with four grabs for 116 yards total, it's incredible to think that he was only expected to gain a measly 18 yards and ended up with the stat line that he did.
The Eagles have been doing just enough in recent weeks but they came up against a superior foe on this particular occasion. The rushing defense has been a problem since the bye week and they need to get into much better shape in that regard before these two teams almost inevitably meet again at the back end of January. [SB]
High on a Hill
The league MVP is essentially a quarterback accolade. QBs have won it 47 times, way more than running backs (16 times) and defensive players (twice). Even a kicker took the honours in the strike-affected 1982 season. But wide receivers? Never. However, in a down year for QB play, Tyreek Hill's case is increasingly hard to ignore.
At a rain-soaked FedEx Field on Sunday, Hill scorched the Washington Commanders in a 45-15 win, with five catches for 157 receiving yards and two TDs. For his first (in the third play of the game), Hill flew past Quan Martin, waited for Tua Tagovailoa's underthrown ball to catch up and still motored home untouched for a 78-yarder. In the second quarter, he did it again, this time burning up CB Kendall Fuller on a 60-yard TD. By halftime, Miami were 31-7 ahead and pretty much home and hosed, leaving half an hour of garbage time.
Hill's record for the season now reads 93 catches for 1,481 receiving yards and 12 touchdowns. The latter two metrics lead the NFL, as does his 123.4 receiving yards per game. That puts him on pace to have the NFL's first 2,000-yard season, breaking his own single-season record (1,964 yards) in the process. Such an historic achievement will surely make the Cheetah the Offensive Player of the Year but is he a bona fide MVP candidate? There's a bias towards QBs and if a wide receiver has a historically great season, the chances are his quarterback did too. In 2021, Cooper Kupp had 1,947 receiving yards and 16 touchdowns but received just one MVP vote, while Aaron Rodgers received 39. Tagovailoa currently has the fourth-shortest MVP odds, but 42% of his passes and half his 24 touchdown throws have gone to Hill, outlining the importance of the star wideout to his success. The WR himself is sixth in the MVP betting so rule him out at your peril.
On the defensive side, things are looking a bit dicey health-wise for Miami, with linebacker Jaelan Phillips lost for the season last week and three more starters – Jerome Baker, Terron Armstead and Rob Hunt – leaving the field on Sunday. Luckily, this Dolphins side have the league's most explosive offense to balance things out. Sure, they've trounced the minnows – none of the teams they've beaten has a winning record – but they haven't troubled the elite teams yet. Miami may have reached 9-3 for the first time since 2001 to lead their division by three games and head the entire AFC but their losses came against the Bills, Eagles and Chiefs – exactly the calibre of team they'll meet in January.
On current form, Miami should see off the Titans and Jets but might struggle in their final three games (Cowboys, Ravens and Bills). An 11-6 record will be more than enough to make the postseason but whether it's enough to retain the conference's top seed remains to be seen. As with Tyreek's individual hunt for records and honours, everything is ahead of them, it's just a matter of keeping it going. [ST]
Add Trevor and Kenny to the list
Aaron Rodgers, Joe Burrow, Deshaun Watson, Anthony Richardson, Daniel Jones, Kirk Cousins: all starting quarterbacks who are done for the season (keep dreaming, Aaron). Add to that list Derek Carr, Justin Fields, Matthew Stafford, Kyler Murray and Ryan Tannehill, who were all pegged as starters in preseason (Murray was on IR) and have all missed significant time. This brutal season shows no signs of slowing down as we can now add Kenny Pickett and Trevor Lawrence to that list.
Pickett suffered an ankle sprain in the Steelers' surprise loss to the Cardinals. A week after the offense had shown some signs of life, it had been a pedestrian first-half display before Pickett was injured on a 2-yard scramble. Compounding matters, it set up 4th-and-1 at the goal line, which the Steelers failed to convert. Pickett did not return and Mitchell Trubisky could not generate much in his time on the field, as Pittsburgh dropped what could be a crucial game. Pickett is not being placed on IR so the hope is he may be back for the playoffs, should the Steelers get there, but he will likely miss at least a few weeks.
The Jacksonville Jaguars rounded off the week with a Monday Night Football encounter with the Bengals. With the game tied at 28-28, Lawrence was leading the Jags up the field, just outside of the red zone. The play that silenced the stadium was a Cincinnati sack. With pressure being applied by Trey Hendrickson, it was left tackle Walker Little that inadvertently stood on the ankle of Lawrence when dropping back in pass protection. Lawrence dropped to the ground in obvious pain and took a long time to be helped off the field.
At time of writing, we do not have an update on the severity of the ankle sprain but you have to imagine that Lawrence will miss some time at least, with CJ Beathard acting as his understudy for now. Insult was added to injury as the Jags went on to lose the contest in overtime, keeping the Bengals' slim playoff hopes alive and pulling the Jags back within striking distance of Indianapolis in the AFC South. Jacksonville fans will be keeping fingers crossed and eyes glued to the internet for updates on their signal caller. What a brutal season to play quarterback! [SB]
Love changes everything
As anyone who's read Shakespeare or the Romantic Poets will know, love can blossom in the unlikeliest of places… even Green Bay, Wisconsin. Yes, we're talking Packers QB Jordan Love here. The guy is suddenly the guy, with 11 touchdowns, two interceptions and three wins in his last three outings.
Two seasons ago, Love made his first career start against the Chiefs, stepping in at the last minute for the COVID-striken Aaron Rodgers. Alas, the young QB got blitzed to smithereens and lost his debut 13-7. But this Sunday night, he turned the tables on the reigning Super Bowl champions, posting 267 yards and three touchdowns while orchestrating a 27-19 win.
Love got hot at the start of each half. In the first, two 75-yard drives left the young QB with figures of 10 of 11 for 109 yards and two touchdowns – one each to Ben Sims and Christian Watson. Kansas City inevitably fought back to 14-12 in the third quarter but Love kept his team ahead with a 33-yard rainbow to Romeo Doubs on a 4th down before making a 12-yard connection to Watson, who 'climbed the ladder' to beat his man and snag his second TD of the night. It marked Love's fourth game with 3+ passing TDs and no INTs this season, equalling Brock Purdy for the most this season.
After falling to 2-5, their worst start to a campaign since 2005, the Packers have steadily recovered under Love's leadership. And since their bye in Week 7, Love has nailed 14 TD throws, more than anyone not named Dak Prescott. He is happier standing in the pocket now and has eight TD passes and zero INTs against the blitz, according to ESPN; only Tua (10:1) has been better. And he's clearly confident enough to air it out now, connecting on some of those go routes that used to fall shy of their intended target. In short, he's becoming everything the Green Bay front office told us he would be but no one believed.
On a run of four wins in five that includes the scalps of Detroit and Kansas City, Matt LeFleur's team find themselves at 6-6 and occupying the final Wild Card spot in the NFC. Given their current form and remaining schedule (no opponents currently above .500 lie in wait), the unthinkable is starting to look more than likely: the Packers will be playing meaningful football in the New Year.
Notably, Sunday's defeat, which knocks the Chiefs off the top of the AFC perch, was also the first loss that Taylor Swift has seen in person since she started dating Travis Kelce. She's been to five games now and was, until this week, KC's lucky charm. So which is the greatest Love story now, eh? [ST]